Local not-for-profits receive over $1 million to further a safe, supported, connected community
February 2, 2021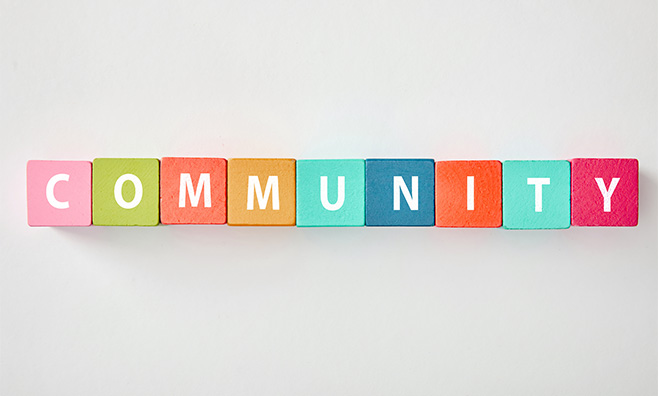 For 2021, Council approved a total of $1,094,660 in Social Framework Community Grants to support not-for-profit organizations in meeting social service needs of residents.
"These grants are an investment in our community-based social sector organizations," says Mayor Rod Frank. "The Social Framework Community Grants allow us to leverage resources, increase collaboration and heighten the well-being of our community."
Six new applicants as well as 10 multi-year commitments are funded in 2021 under two streams: Core Funding (over 1-3 years) focuses on prevention and early intervention supports for social needs. Collaboration Funding (over 2-3 years) focuses on cross-sector partnerships to address community-wide social issues.
Applications are reviewed by the Social Framework Community Grants Advisory Committee, made up of diverse and talented community volunteers. The Committee reviews the applications under the grants policy and makes recommendations for Council decision. The grant recommendations place priority on providing reliable, multi-year funding for organizations to make a difference in the County. Eligible projects demonstrate sound financial stewardship, and work towards achieving the shifts and outcomes of the Social Policy Framework including increasing safety, connection and inclusion, affordability and access to supports and services. 
Grant funding for 2021 supports the following organizations:
altView Foundation for Gender Variant and Sexual Minorities - $124,000 Core Grant
altView Foundation builds diverse pro-queer and pro-trans communities in Alberta through advocacy, education, empowerment, collaboration and the arts. Funding will be used to support programs and education in Strathcona County through staff positions and operations
Boys and Girls Clubs Big Brothers Big Sisters of Edmonton and Area​ (BGCbigs) - $80,000 Core Grant
BGCbigs are committed to the healthy development of children, youth and their families, particularly those who are challenged by the impacts of poverty. Funding will be used to further strengthen involvement with community partnerships at a leadership level, and to fund a full-time matched facilitator.  
Boys and Girls Club of Strathcona County - $90,000 Core Grant
Boys and Girls Club of Strathcona County provides a safe, supportive place where children and youth can experience new opportunities, overcome barriers, build positive relationships, and develop confidence and skills for life. Funding will be used to support positive youth development through innovative programs.
Boys and Girls Club of Strathcona County - $80,000 Collaboration Grant
In partnership with altView Foundation for Gender Variant and Sexual Minorities, Boys and Girls Clubs Big Brothers Big Sisters of Edmonton and Area, Saffron Sexual Assault Centre, and Volunteer Strathcona, grant funds will be used to pay for additional space in the new Boys and Girls Club facility; a dedicated multi-purpose youth hub that will be used as a one-stop shop for youth. Shared space will include employment services, community kitchen, food supports to couch-surfing youth, safe and confidential meeting space and academic supports.
BriarPatch Family Life Education Centre - $10,000 Core Grant
BriarPatch Family Life Education Centre provides a safe, confidential space for clients of all ages to explore their personal grief journey. Funding will support facility costs, providing a quiet space for community-based grief programs and services. 
Drive Happiness Seniors Association​ - $12,990​ Core Grant
Drive Happiness provides door to door assisted transportation services for older adults, primarily those who are of lower-income and have health and/or mobility challenges. Funding will be used to manage the growth of operations, with a focus on volunteer recruitment, training and administration.

Fort Saskatchewan Families First Society - $8,315 Core Grant
Fort Saskatchewan Families First Society offers an Angel Whispers Baby Loss Support Program. Funding will be used to support this grief program for Strathcona County residents who have experienced the loss of a baby to miscarriage, stillbirth or neonatal death. 

Hope in Strathcona, a Post Recovery Home Association - $45,177 Core Grant
Hope in Strathcona provides affordable and accessible counselling and personal support for vulnerable individuals and families, with a particular focus on post-addiction recovery. Funds will be used for Peer Support workers for individuals in the program.  

Linking Generations Society of Alberta - $9,000 Collaboration Grant
In partnership with Volunteer Strathcona Centre, funding will support a re-design of the volunteer, intergenerational programs into a broader, virtual platform.
Linking Generations Society of Alberta - $35,000 Core Grant
Linking Generations provides an inspirational series of programs, promoting connection and inclusion in Strathcona County by guiding seniors and youth on a journey from strangers to friends in a structured, supported environment. Funding will be used to cover ongoing operating costs for these intergenerational programs.

Parents Empowering Parents - $50,000 Core Grant
Parents Empowering Parents provides education, innovative programming, support and hope for individuals or families dealing with or concerned about substance abuse and/or addictions. Funding will be used to support their programs and involvement in local community initiatives.

Robin Hood Association​ - $30,000 Core Grant
Robin Hood Association is committed to assisting individuals with disabilities to achieve their personal best and experience a quality lifestyle. Their vision is to inspire people to build belonging communities. Grant dollars will support their Resource Services, implementing a holistic approach to the well-being of individuals with developmental disabilities.
Saffron Centre - $150,000 Core Grant
Saffron Centre provides the tools for healing and support for individuals and their caregivers who have been directly impacted by sexual violence. Grant dollars will fund counselling staff who specialize in sexual trauma.
Strathcona Shelter Society (A Safe Place)​ - $25,178​ Core Grant
A Safe Place provides a critical need in Strathcona County, helping those in need by providing wrap around help, including safe accommodation, protection, support and basic needs to women and their children who are fleeing violence. Funding will be used to further develop and expand the use of volunteers within the organization.
Strathcona Youth Justice Committee - $25,000 Core Grant
Strathcona Youth Justice Committee works with young first-time offenders to help them back on the right path and to build relationships within their family and community. Funding will be used to coordinate the local restorative justice program while exploring alternative service delivery models. 
Volunteer Strathcona Centre - $320,000 Core Grant
Volunteer Strathcona connects volunteers with opportunities and enables the development of local organizations to meet social needs in Strathcona County. Funding will be used to continue fostering a strong not-for-profit sector in Strathcona County.
For more information about the Social Framework Grants program, visit strathcona.ca/fcsgrants or call 780-464-4044.
- 30 -
Contact: Strathcona County Communications, 780-410-6595