Have your say on the future of local agriculture and food
May 25, 2023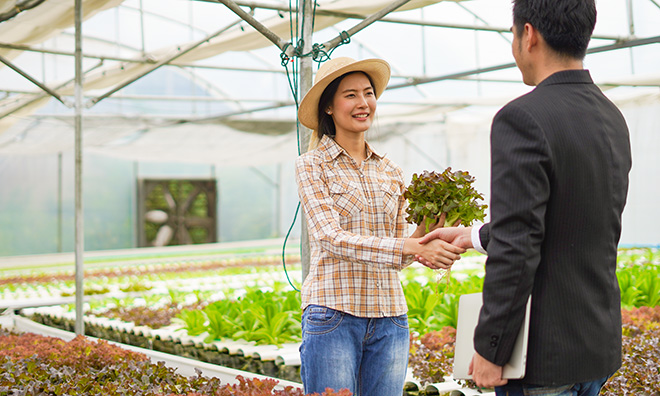 Strathcona County has begun work on a strategy to ensure it is a leader in providing agriculture and food business opportunities.
"The face of agriculture is changing, from the local food movement to new opportunities in processing and production," says Mayor Rod Frank. "The strategy will ensure we remain ready to welcome and support new and diverse business opportunities."
The Agriculture and Food Sector Development strategy will explore what qualities and policies are required to help the County attract investment in agriculture and food production, processing, and manufacturing. It will also identify ways to connect agriculture and food businesses with resources, through things like a support network, science, and extension and engagement.
Engagement with processors, producers and other agriculture stakeholders, and with residents, will ensure the strategy's foundation reflects community values and expectations around agriculture and food.  
Residents: complete a survey between May 25 and June 22, to help us understand what's important to you about the agriculture and food industry in Strathcona County.
Visit our booth at a farmers market to learn more about the project and provide input.
June 1, 4 to 7 p.m. - Salisbury Farmers Market, Salisbury Greenhouse
June 6, 4:30 to 7:30 p.m. - Ardrossan Farmers Market, Ardrossan Memorial Hall
June 7, 4 to 7:30 p.m. - Baseline Market, Home Depot  
June 14, 3 to 7 p.m. – Sherwood Park Farmers Market
June 15, 4:30 to 7 p.m. - South Cooking Lake Farmers Market, South Cooking Lake Hall
Engagement began in March with agriculture and food sector stakeholders. The project team is now holding further engagement to confirm what was heard, and to explore early recommendations to overcome barriers, create competitive advantages and pursue opportunities.
Along with public and stakeholder input, the strategy will be informed by an industry review, other County and regional planning documents, and financial and budget considerations. The strategy builds on the County's Agricultural Master Plan, completed in 2015. Strategy development is expected to be completed by mid-2024.
More information, and to take the survey: strathcona.ca/agfoodstrategy
Agribusiness in Strathcona County: https://www.strathcona.ca/business-and-development/investment-and-attraction/agribusiness/
-30-
 
Contact: Strathcona County Communications, 780-410-6595