Strathcona County - a highly rated place to live
May 4, 2022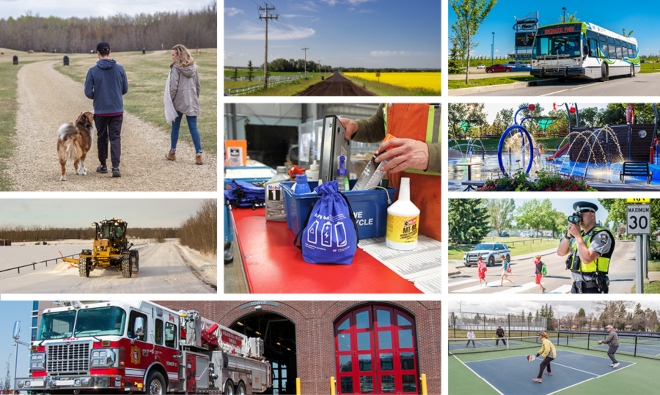 The 2021 Public Satisfaction Survey Results are in, showing that overall residents rate Strathcona County very positively as a good and safe place to live, raise children and retire.
This survey gathers a measure of residents' perceptions of their quality of life, satisfaction with specific County services, and the value they receive for their tax dollars.
Of all survey respondents, 88 per cent rate Strathcona County as a good/very good place to live. Satisfaction with County services is also strong across most areas, with high marks for Broadview Enviroservice Station, recreation services, sewage and water services, and fire and rescue services.
The survey indicates respondents would like to see more affordable housing and opportunities to take advantage of environmental programs. Opinions lean towards neutral in governance and public engagement areas, such as on opportunities to provide meaningful input into decision-making.
"Our public satisfaction surveys provide a snapshot of resident ratings on services and our community. This is valuable feedback to understand where we are hitting the mark, and in what areas the County could improve. We are very pleased with the 88 per cent approval rating," says Mayor Rod Frank.
A total of 1,862 surveys were completed.
The 2021 Public Satisfaction Survey Results report and highlights report are available at strathcona.ca/survey.
Contact: Strathcona County Communications, 780-410-6595