Emerald Hills Leisure Centre's upcoming closure for repairs
May 31, 2022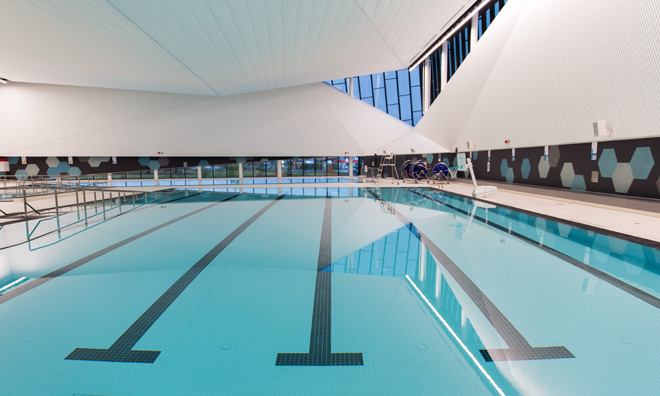 Emerald Hills Leisure Centre will be closed June 28 - August 5 to install a new system to address water leaks in the kids' pool. The repairs are scheduled to be completed prior to fall swim lesson registration on August 23.
Leaks were discovered in pool area gutters after they were re-filled following COVID-19 shutdowns. Summer is the optimal time for the necessary closure, based on lower swim lesson registration and minimal impact on school programming.
Although the work involves the kids' pool, the fix requires draining of all the pools within Emerald Hills Leisure Centre. During the closure, all pools in the centre will be inspected for possible future pool leaks/closures.
Aquatic activities will be accommodated, where possible, at the Kinsmen Leisure Centre and Millennium Place during the closure, including expanding swimming lesson availability at Kinsmen Leisure Centre and a partnered outdoor pool at Hastings Lake. Recreation swims, lap swimming and aquatic fitness continue to be available at Kinsmen Leisure Centre and Millennium Place. Two spray parks and six spray decks are also available as summer recreation options over the closure period.
The timing of the closure during the summer also aligns with continued construction on the second floor, including installation of an elevator. Shower improvements in the women's changeroom will also be completed, and a certified technician will be brought in to conduct maintenance on the movable floor in the 'teach' pool.

                                                                                                                -30-
Contact: Strathcona County Communications, 780-410-6595
strathcona.ca