County honours seniors with week of celebratory events
May 30, 2022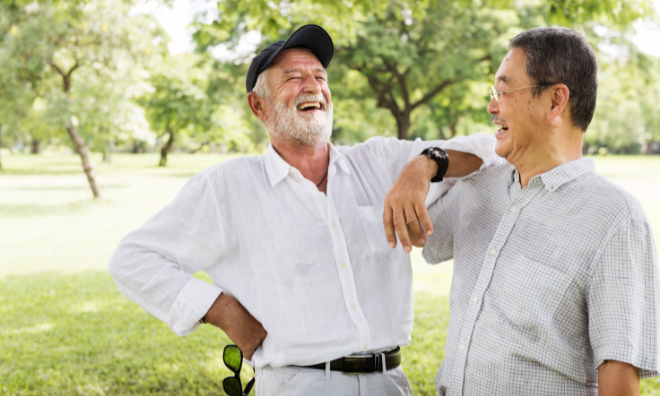 Strathcona County is celebrating the community's older adults from June 6 to 12 as part of the province's annual Seniors' Week. 
Every year, the County joins municipalities and organizations from across the province to honour seniors and their contributions to improve quality of life for all Albertans. 
Many seniors faced significant challenges during the pandemic, as COVID-19 not only threatened their physical health, but their mental health, as they lived through many months of isolation. This Seniors' Week, the County is taking the opportunity to celebrate seniors' resilience and promote reconnection. 
"The seniors in our community are so generous with their time, energy and stories. This is our chance to say thank you as a community — and celebrate! We're seizing this opportunity to gather in person again," says Mayor Rod Frank. 
On Monday, June 6, the County will host the Seniors' Week Celebration at the Ardrossan Recreation Complex Banquet Hall. All older adults are invited for an afternoon of light refreshments and live music, also featuring information booths from community partners and the library's bookmobile. 
Later that week, on Friday, June 10, seniors are invited to the Strathcona County Museum and Archives for guided tours from the museum education team — as well as the chance to grab a cookie and chat with Family and Community Services staff. 
Seniors can book their free tickets to the celebration and learn more about how the County is celebrating Seniors' Week by calling 780-464-4044. 
Seniors' Week is just one of the County's commitments to older adults. Council has committed $200,000 annually, for the next three years, to fund a local non-profit to better serve seniors in the community. A panel comprised of municipal staff and community members recently selected the Westend Seniors Activity Centre as the successful non-profit candidate to take on this work. 
The Westend Seniors Activity Centre has been supporting seniors' social, mental and physical health for 44 years in the capital region. They will host a booth at the Seniors' Week Celebration event on June 6.