County sets new strategic focus for the next four years
March 2, 2022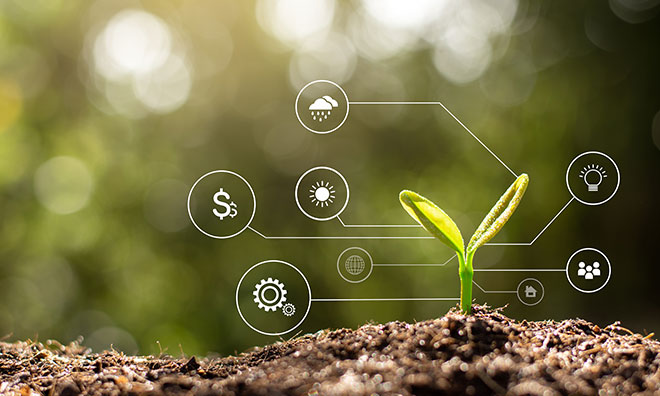 On March 1, Council approved new strategic plan goals and priorities to guide Strathcona County for the next four years, toward its vision of becoming Canada's most livable community.
"A strategic plan is our principal guiding document for governance, community development, infrastructure and program and service delivery for our municipality," says Mayor Rod Frank. "The plan's vision was created in 2013, with an outlook to 2030. To keep our plan current, we revised it in 2018, and it was time to update the goals and priorities to continue successfully toward that vision."
The new goals for the County's 2023-2026 Strategic Plan are:
Economic Prosperity - Strathcona County is a prosperous community that capitalizes on the strength of its industrial, agriculture and business sectors while advancing economic diversity and growth.
Healthy and Safe Community - Strathcona County is a safe and supportive community that is healthy, active, connected and thriving.
Responsible Development - Strathcona County is an innovative community that encourages sustainability and respects the environment.
Municipal Excellence - Strathcona County is a leading municipality that moves the community forward through service excellence delivered by engaged and empowered employees.
These goals are the areas the County will concentrate on in making a difference for the community. Within each of the goals are strategic priorities that describe what particularly the County needs to pay attention to, invest in, or act on over the next four years, to progress on these goals.
In June 2021, Strathcona County began the update of its strategic plan. The final approved goals and priorities were created by Council, informed by engagement and  research that helped the County to understand what is working well and what needs attention over the next four years.
Mayor Frank adds, "On behalf of Council, thank you to everyone who provided feedback to validate we are on the right path with these goals and priorities. We've set the direction on what we will focus on, and where the County will apply time, energy and resources to meet community needs."
The results of the public engagement, summarized in the What We Heard report, and the full 2023-2026 goals and priorities are found at strathcona.ca/stratplanupdate.
Over the coming months, the strategic plan goals and priorities will provide guidance and direction to other County planning work, including the 2023-2026 corporate and department business plans. In 2022, the County will develop performance indicators and measures to evaluate and report on the strategic plan.
- 30 -
 
Contact: Strathcona County Communications, 780-410-6595