"Tales From the In Between" exhibit tells a tale of humanity, femininity, struggle and self-discovery
July 7, 2021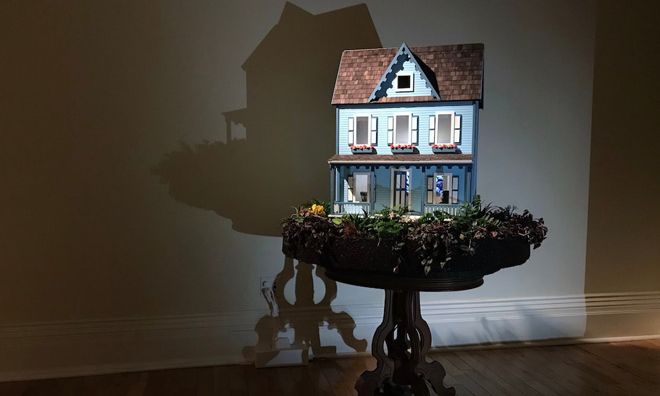 "How do you give voice to the beauty and folly of being human?"
-Tammy Salzl
Discover one artist's tales of humanity, femininity, struggle and self-discovery through a multi-sensory exhibition by Edmonton artist, Tammy Salzl. Salzl's artwork reflects human experiences with family, nature, beauty and loss, while combining memories with escapism and myth.
Gallery@501's spaces have been transformed for this exhibition into a story-telling stage of rooms with Salzl's sculptures, installations, films, paintings and the accompanying lush soundscapes of Canadian sound composer, Greg Mulyk. The exhibit is available from July 8 to August 21, 2021.
Gallery@501 is pleased to present the work of local artist Tammy Salzl as part of its 10-year anniversary exhibition series. It's free to visit the gallery, and Gallery@501 is looking forward to welcoming the community back.
Join Gallery@501 throughout the year to reflect on a decade of arts and culture from 2011 to 2021. Gallery@501 will continue to support, inspire and grow a love of the arts while providing a welcoming space for all. Residents can visit strathcona.ca/gallery501 to view a list of upcoming exhibits, resources for artists or to sign up for Gallery@501 news.
- 30 -
 
Contact: Strathcona County Communications, 780-410-6595