Choose kindness for yourself and others
February 1, 2021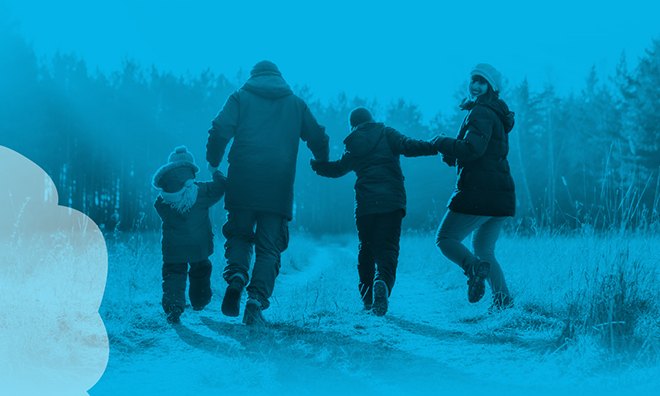 Choosing kindness is a choice each of us can make every day - for yourself and others.
February is officially being declared Choose Kind month in Strathcona County by Mayor Rod Frank. The month offers several opportunities to make a difference including Safer Internet Day on February 9, Random Acts of Kindness Day on February 17 and Pink Shirt Day on February 24.
According to the Random Acts of Kindness Foundation, kindness has been proven to boost health, happiness and societal goodwill. Kindness can increase an overall sense of belonging, feelings of well-being, self-worth and safety.
Kindness starts with self-compassion. How we treat ourselves, influences our treatment of others. Individuals need to give themselves the same kindness and understanding as they would a friend experiencing a difficult time or set back. Respecting each other's values, beliefs and lifestyles, and showing kindness, even through small actions, can positively impact the well-being and safety of individuals, as well as the community.
In Strathcona County, several community-wide opportunities are planned to acknowledge Choose Kind month.
Crack the Kindness Code! is a virtual kindness event in February that also involves looking for interactive signs with fun code cracking activities around Strathcona County. Residents can sign up at strathcona.ca/choosekind
Choose Kind lunch & learn workshops will be held on February 3: Self Compassion-re-filling your emotional cup; February 9: Cyberworld; February 22: Creating safer spaces for 2SLGBTQ+ people. Register for the free workshops at strathcona.ca/adultlearning.
Residents are also encouraged to share experiences of kindness through #SCchooseKind on social media. 
Challenges of the past year have shown, now more than ever, we need to work together to 'Choose Kind'. For more on Choose Kind and how residents can participate and share their voice, call 780-464-4044. 
Set in the centre of Alberta's energy and agricultural heartland, Strathcona County is a thriving, successful and vibrant community of over 98,000 residents. Strathcona County is made up of the urban area of Sherwood Park and a large adjacent rural area of farms, acreages and smaller hamlets. It is home to 75 per cent of hydrocarbon processing in Western Canada. Strathcona County is a leader in environmental conservation, and 55 per cent of its land is within the UNESCO Beaver Hills Biosphere. With a focus on economic, governance, social, cultural and environmental sustainability, Strathcona County is committed to balancing the unique needs of its diverse community.
- 30 –
Contact: Strathcona County Communications, 780-410-6595