Youth and young adults needed to create youth strategy
January 15, 2021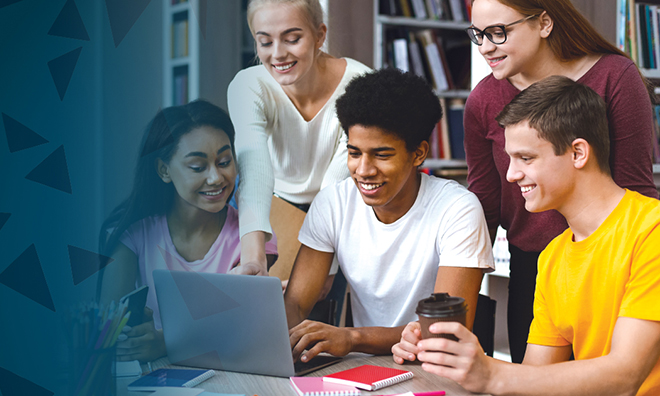 Youth and young adults, ages 14 to 24, are invited to join a new Next Gen Action Group to become a part of developing a youth strategy for Strathcona County.
The youth strategy will help foster the shared commitment that youth in our community need to feel connected, included, supported and have access to a range of programs and services that meet their needs.
Recruiting for two Next Gen Action Groups is underway, for youth aged 14-17, and young adults aged 18-24. This representation will bring diverse perspectives and interests to the conversations as participants share their experiences, thoughts and ideas towards developing a youth strategy.
"We need the youth strategy to be youth-led," says Mayor Rod Frank. "I encourage youth and young adults in our community to sign up and get involved in the Next Gen Action Group. Each voice will make the youth strategy more relevant and richer toward making Strathcona County a thriving place for young people, now and into the future."
The Next Gen Action Groups are planned as fun opportunities to connect with peers and build leadership skills while making a positive difference in the community on issues that youth and young adults are concerned about. A series of Next Gen Action Group rallies will be held between February and November 2021, to inspire and take action on strategy development.  
The first rally for the Next Gen Action Groups will be held in February. To register to attend, sign up for a group, or learn more, youth and young adults can visit strathcona.ca/nextgenvoice, text NEXT GEN to: 780-239-4366, or connect through email at nextgen@strathcona.ca.
The County's Family and Community Services is also inviting youth-serving organizations to participate on a youth strategy steering committee.
The need for a youth strategy was identified as part of a Council initiated Youth Needs and Assets Assessment completed in 2019. The assessment report recommended a community-led strategy to guide action steps to further enable youth and young adults to flourish in Strathcona County. The report identified six key areas for focus: communication and engagement, collaboration, mental health, gathering spaces, transportation and affordability.
Development of a youth strategy supports the Strathcona County Social Framework and a safe, supported, connected community.
Set in the centre of Alberta's energy and agricultural heartland, Strathcona County is a thriving, successful and vibrant community of over 98,000 residents. Strathcona County is made up of the urban area of Sherwood Park and a large adjacent rural area of farms, acreages and smaller hamlets. It is home to 75 per cent of hydrocarbon processing in Western Canada. Strathcona County is a leader in environmental conservation, and 55 per cent of its land is within the UNESCO Beaver Hills Biosphere. With a focus on economic, governance, social, cultural and environmental sustainability, Strathcona County is committed to balancing the unique needs of its diverse community.
- 30 -
Contact: Strathcona County Communications, 780-410-6595