Community grants awarded
December 3, 2020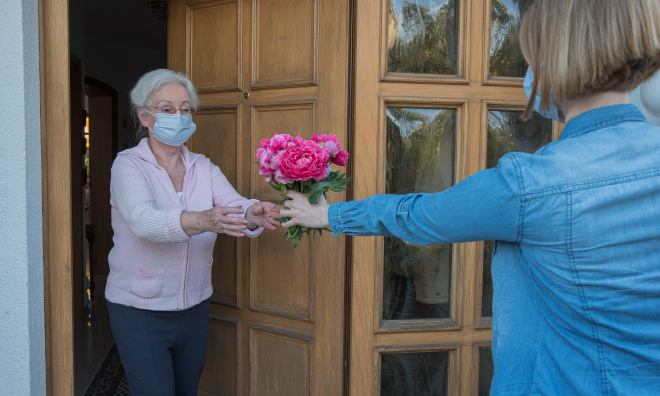 Strathcona County has awarded the 2020 Community Change and Community Connection Grants. These grants included innovative adaptations to support the community during the pandemic, while continuing to stimulate resident-led connection, resiliency and well-being initiatives.
This year, the County's COVID-19 Citizen and Community Support Task Force noted the increased stressors and demands of the pandemic on non-profit, social sector organizations. In response to the needs, and aligned with the Social Framework Community Grants policy, these organizations were eligible for Change Grant funding for wellness projects that help rebuild the energy and resiliency of staff and volunteers. Successful organizations were Saffron Centre and Linking Generations.
Strathcona County is awarding a total of 17 Community Change Grants, of up to $2,000, to residents and organizations proposing new opportunities for connection in the community. Funding totalled approximately $28,000 to projects, including:
Wellness and team building activities as relief for caregivers in non-profit, social sector organizations
A scavenger hunt around Strathcona County, including rural and urban neighbourhoods
A virtual educational speaker series led by seniors for seniors
A collection of Black, Indigenous, People of Colour books for a school library
An outdoor stone circle to host and connect with Indigenous teachings
Free, non-medical masks to Strathcona County residents experiencing financial difficulties
Community Connection Grants are provided to residents to encourage local activities that promote resiliency, well-being and community connections. This year, 100 grants of approximately $200 were awarded to supplement initiatives such as hosting an outdoor neighbourhood music event or dropping off baking and inspirational messages to neighbours.
All approved community grant activities are required to adhere to provincial COVID-19 safety guidelines and restrictions.
More information on these grants is available online strathcona.ca/grants or by calling 780-464-4044.

Set in the centre of Alberta's energy and agricultural heartland, Strathcona County is a thriving, successful and vibrant community of over 98,000 residents. Strathcona County is made up of the urban area of Sherwood Park and a large adjacent rural area of farms, acreages and smaller hamlets. It is home to 75 per cent of hydrocarbon processing in Western Canada. Strathcona County is a leader in environmental conservation, and 55 per cent of its land is within the UNESCO Beaver Hills Biosphere. With a focus on economic, governance, social, cultural and environmental sustainability, Strathcona County is committed to balancing the unique needs of its diverse community.
- 30 -
Contact: Strathcona County Communications, 780-410-6595