Recreation Guide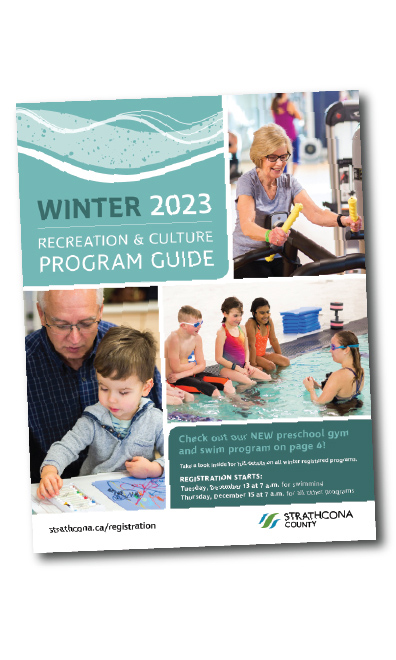 Spring + summer camps guide available!
The guide is available online or pick yours up at any recreation facility.
Registration is now open for ALL summer camps and spring programs.
Spring + Summer Camps Guide | Winter Guide | Camps Forms
Be ready to register!
Be ready by ensuring that your Click-it account is updated. There are four ways to register.

NOTICE: Summer Camps date changes
Please note that the following Performing Arts summer camps have date changes:
CSI Strathcona County
119372 | 119373
New dates: July 16 – 20
Video Production for Social Media
119388
New dates: July 16 – 20
Under the Big Top (4-5Y)
119386 | 119387
New dates: July 16 – 20
Under the Big Top (6-8Y)
119633
New dates: July 30 – August 3
Registration - information forms for camps
Popular pages
County Connect
Ask it, report it or suggest it using County Connect