Make Tax Time Pay
Need help with your taxes?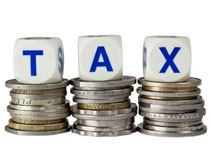 Did you know that many of our residents may be eligible to receive subsidies and benefits but can't apply until they submit a tax return? Family and Community Services provides free tax preparation by volunteers for income qualified residents of Strathcona County.
The clinics are held during the months of March and April. Call 780-464-4044 to see if you qualify. Along with the tax preparation, information on municipal, provincial and federal subsidies and benefits will be provided as well.
Eligibility Requirements:
| Family size | Maximum income |
| --- | --- |
| 1 person | $30,000 |
| 2 persons | $37,000 |
| 3 persons | $40,500 |
| 4 persons | $43,500 |
| 5 persons | 47,000 |
| Each additional person | +$3,000 |
We will prepare simple tax returns only for 2007 - 2015. Please see a professional tax specialist for complex returns.
How the tax clinics work:
Contact at 780-464-4044 to book an appointment. Sorry, no walk-ins.
Bring all required information to your scheduled appointment - Check here

(124.4 KB)

to see what you need to bring.
Volunteers complete tax forms using a computer tax software program. All volunteers have undergone security screening and are trained by Canada Revenue Agency.
Completed tax forms are sent electronically to Canada Revenue Agency. You will receive a paper copy for your records.
A volunteer will review subsidies and benefits you may be eligible for and will help complete these application forms.
Missed the Deadline?
Year-round tax preparation can be made available based on volunteer availability.
Further information
780-464-4044
Strathcona County Family and Community Services partners with the Strathcona County Library, Make Tax Time Pay and Canada Revenue Agency's Community Volunteer Income Tax Program to bring you this service.