Main Arena
NHL size arena with 4 change rooms, one all-gender change room, one official's room, and a spectator area with bleacher seating for 450. Ice approximately mid-August to mid-March, dry surface April to July.
Small ice
Approximately 72 X 60 feet
Ice approximately late September to March, dry surface April to mid-September
Great for small groups with children 10 and under
Curling sheet dry surface
Available April to August
Concrete pad approximately 9000 square feet
Good for sports, biking camps, or dry surface activities
Lower and upper lounge viewing spaces
Lions Room
Max capacity: 60 with chairs only, 40 with tables and chairs
Horse shoe, theatre, classroom, and boardroom set ups available. Speak with booking representation for capacities specific to your set-up.
Includes a fridge and whiteboard
Located on second floor. No elevator available; only accessible by stairs. 
Multipurpose room/ mini-gym playground 
Capacity: 352
This space can be booked for birthday parties, playgroups, fitness classes or individual sport practice space (taekwondo/dance etc.)
Celebrate your birthday with us! Check out the Birthday Party Packages.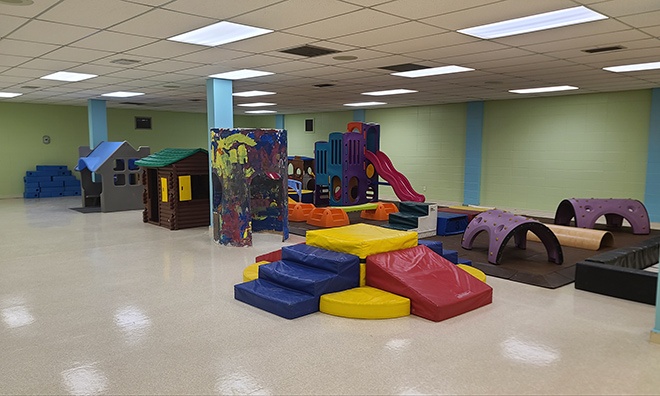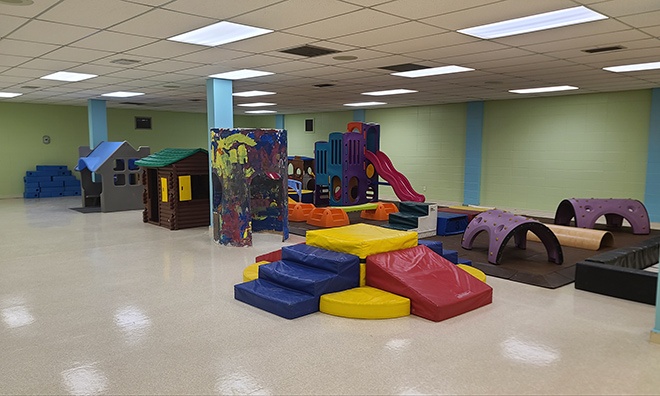 Booking information:
780-400-2084