Save your rain for a sunny day! A rain barrel saves you money on your water bill and serves as a backup source of water between rain showers.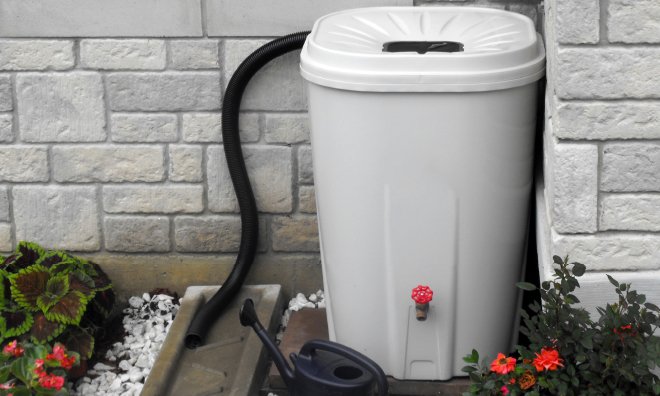 Using a rain barrel
If you're looking for ways to save on your water bill-and you want to make sure your plants don't suffer in the hot weather-consider old-fashioned technology. Harvest rainwater with rain barrels.
Using rain barrels to collect rainwater is an idea whose time has come again. In the past we may have considered water to be an inexpensive resource in plentiful supply. We can no longer afford this attitude.
Watering our lawns and gardens accounts for 40 per cent of domestic water use during warmer months in Strathcona County. Rain barrels store water and help decrease demand during the summer.
With a rain barrel, you can make better use of this vital resource many are wasting-natural rainwater. And rainwater is free!
Why plants love rainwater
Collecting rainwater from rooftop runoff provides an ample supply of free soft water containing no chlorine, lime or calcium. Rainwater tends to have fewer sediments and dissolved salts than municipal water. This makes it ideal for many uses, including organic vegetable gardens, raised planter beds, indoor tropicals such as ferns and orchids, car washing and cleaning windows.
Advantages of using rain barrels
Saves money by lowering your monthly water bill
Serves as a backup source of water between rain showers or during a drought
Provides naturally softened water that's great for delicate houseplants, auto cleaning and window washing
Decreases the demand on the County's water supply
Reduces the volume of water flowing to the sewer treatment facility
Helps maintain healthy soil because the water is chlorine free
Conserves a vital natural resource
Collecting rainwater in barrels and other water conservation practices help decrease the burden on water treatment facilities and the County's drainage system during periods of heavy rainfall.
Rain barrel tips
Make sure your barrel:
is childproof
has an overflow directing water away from the house foundation
is on a firm and level base
has a screen to keep out mosquitoes, squirrels and other critters
is drained before winter, and moved from under the downspout
We hope that by providing a practical alternative to using drinking water for outdoor water use and giving everyone the ability to make responsible decisions, high seasonal water use can be greatly reduced.
Rain Barrel Sale
Strathcona County and Rona hold an annual rain barrel sale each year where rain barrels and composters are made available to residents at discounted prices.
In 2023 the sale will take place on Saturday, May 6, at the Sherwood Park Rona.
Rain Barrels $73
Composters $55
Sale starts at 7 a.m. First come, first served. Limited quantities available.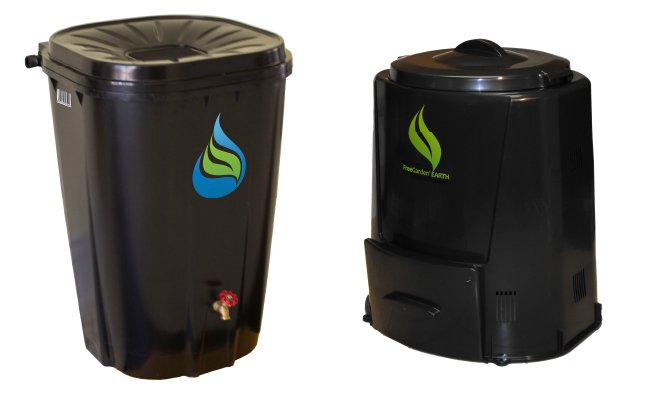 Utilities
Phone: 780-467-7785
watersaver@strathcona.ca