Annual Bridge Replacement program
The Annual Bridge Replacement program includes upgrades and improvements to select bridge structures in Strathcona County.
Visit the CountyWorks construction web map to see what projects are planned for 2019.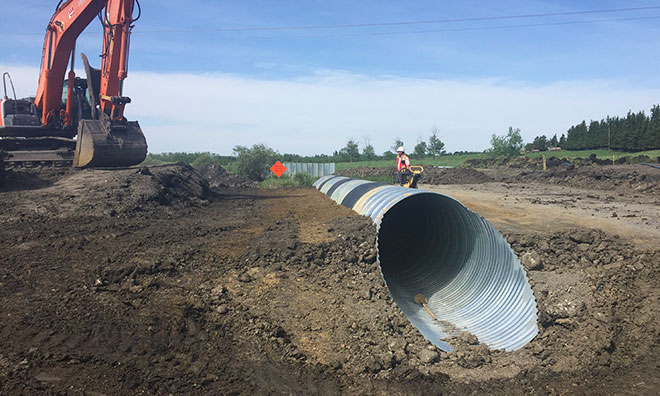 Every year approximately $1 million is invested to improve the safety and quality of bridge structures in the County. A bridge can be either a grade separated structure or a culvert that has a flow area equivalent to a 1,500mm diameter pipe.  
What to expect
Signs will be placed at least 5 days prior to the commencement of construction in order to provide motorists and area residents' proper notification. Affected residents will be notified.
The road will be closed during construction; access will be maintained to local residents. 
2019 projects
Bridge File 267 on Range Road 211, north of Township Road 550
Bridge File 831 on Range Road 212, south of Township Road 550
Bridge File 230 on Township Road 542, east of Range Road 220
Bridge File 308 on Range Road 231 and Township Road 534
Bridge File 619 on Township Road 512, west of Range Road 220
Further information:
County Connect
Ask it, report it or suggest it using County Connect
Please note: Weather can cause unexpected delays. Although we strive to maintain schedules, timeline changes may be required.