The Millennium Card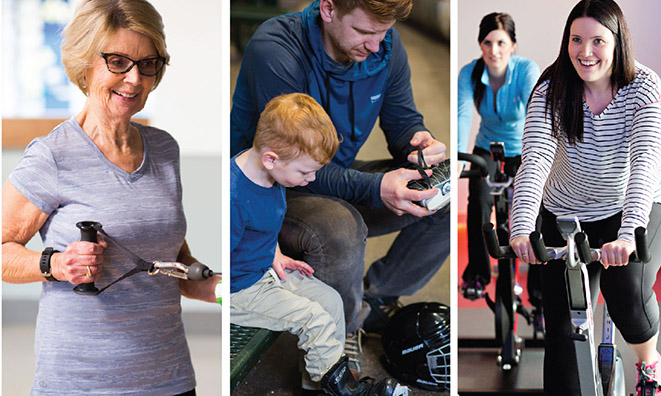 Monthly passes
Millennium Card (continuous) memberships remain on hold and will continue to remain on hold with no payments being taken until further notice. An interim one-month pass will continue to be offered.
If you wish to cancel your one-month pass, please call any recreation facility or 780-467-2211 (Monday to Friday, 8:30 a.m. - 4:30 p.m. or email recreation@strathcona.ca). Note: in-person indoor group fitness classes are not included.
One-month pass 
Child (2-12 years) - $15.00
Youth (13-17 years) - $23.00
Adult (18-64 years) - $47.00
Senior (65+ years) - $35.00
To purchase this pass (valid for 30-days), visit Recreation Online or phone:
Millennium Place at 780-416-3300
Glen Allan Recreation Complex at 780-467-4404
Ardrossan Recreation Complex at 780-400-2084
Last Modified: July 12, 2021, 2:42 p.m.
Get active. Be healthy. Stay connected. 
The Millennium Card is your all-access pass to Strathcona County's six recreation facilities including:
---