The Millennium Card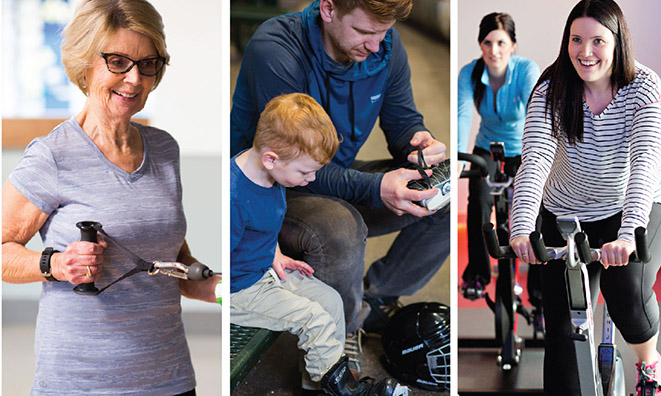 Update: April 13, 2021
Monthly pass update
Monthly passes have been put on hold due to the provincial guidelines in place. If you would like to re-activate your monthly pass to access single, virtual fitness programs please call 780-467-2211 (weekdays) or 780-416-3300 (evenings and weekends).
Single class, VIRTUAL group fitness programs are now included in the pass. (Note: in-person group fitness classes are not included.)
One month pass – available now
Child (2-12 years) – $15.00
Youth (13-17 years) – $23.00
Adult (18-64 years) – $47.00
Senior (65+ years) – $35.00
To purchase this pass (valid for 30-days), visit Recreation Online or phone:
Millennium Place at 780-416-3300
Glen Allan Recreation Complex at 780-467-4404
Ardrossan Recreation Complex at 780-400-2084
Annual Millennium Card update
Annual Millennium Cards that were put on hold in March 2020 have been cancelled and card holders will receive a prorated refund cheque in the mail by May 31. Annual Millennium Cards have been paid for in full or in advance through a payment plan. If you have questions regarding your prorated refund, email millenniumcard@strathcona.ca
Millennium Card memberships that were paid monthly remain on hold and will continue to remain on hold with no payments being taken until further notice. An interim one-month pass will be offered at the Millennium Card price. This is a simplified version of the card that does not include the additional family pricing when added to an adult/senior membership.
Get active. Be healthy. Stay connected. 
The Millennium Card is your all-access pass to Strathcona County's six recreation facilities including:
---