The Millennium Card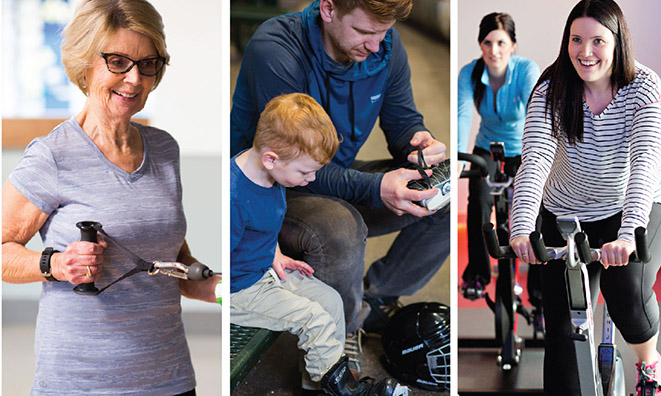 Update: November 30, 2020
To visit a recreation centre you must pre-book your activity time slot. Learn more about new procedures and guidelines in place (including pre-booking your activity time slot) and targeted facility re-opening dates.
To support the changes in service levels, Millennium Cards that were put on hold will continue to remain on hold with no payments being taken until further notice. An interim one-month pass will be offered at the Millennium Card price. This is a simplified version of the card that does not include the additional family pricing when added to an adult/senior membership.
One month pass – available now
Child (2-12 years) – $15.00
Youth (13-17 years) – $23.00
Adult (18-64 years) – $47.00
Senior (65+ years) – $35.00
To purchase this pass (valid for 30-days), please phone:
Millennium Place at 780-416-3300
Glen Allan Recreation Complex at 780-467-4404
Ardrossan Recreation Complex at 780-400-2084
You will be asked to provide credit card information to make your purchase. This pass is valid at any recreation facility. Once purchased, this pass can be used when making your online timed activity booking using RecOnline.strathcona.ca
Please note: group fitness programs are not included on the one month pass.
Due to the current restrictions in place to help prevent the spread of COVID-19 in our community, we are unable to offer the number and range of group fitness programs you would typically see for fall.
To comply with the new guidelines in place, class sizes have been reduced for each group fitness program. In order to cover the costs of operating these instructor lead classes at a reduced capacity, we are only offering registered fitness programs, with the flexibility to register for single classes or 7-week sessions. View the schedule and register.
Get active. Be healthy. Stay connected. 
The Millennium Card is your all-access pass to Strathcona County's six recreation facilities including:
---