All-terrain vehicles (ATVs) and snowmobiles are popular for recreational use in Strathcona County. Residents should consider the safety of themselves and other riders as a top priority.
Note: Helmets are mandatory on ATVs and snowmobiles in Alberta as of May 2017.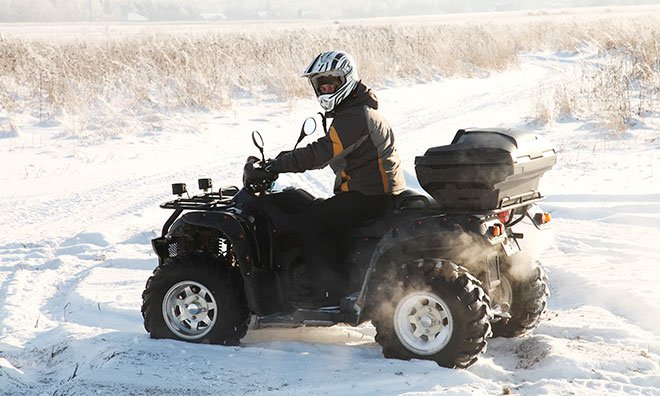 ATVs
If you operate an ATV in Strathcona County, please follow these guidelines to stay safe.
Helmets are mandatory in Alberta as of May 2017.
No child/youth under 16 years of age should operate an adult ATV.
Ensure your child/youth only rides an ATV that is appropriate for their age, weight and maturity. Follow manufacturers' recommendations.
Wear an approved helmet with face and eye protection. 
Drive Sober - alcohol, drugs and ATVs don't mix.
Refuse to carry or be a passenger on an ATV built for one person.
Take an ATV operator training course.
When conditions are dry, use extreme caution and ensure that your ATV is equipped with a spark arrestor.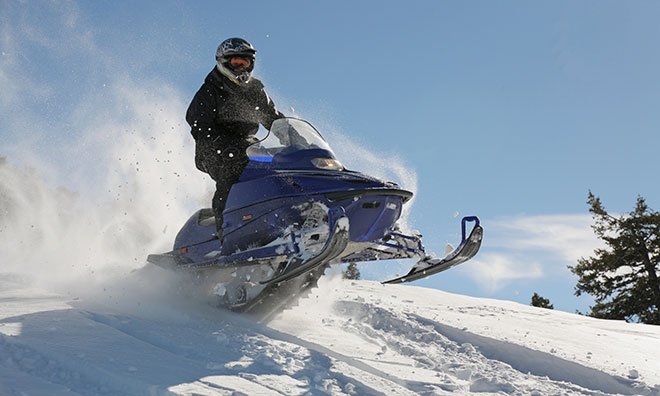 Snowmobiles
Snowmobilers require registration and insurance, and must be able to produce them when requested to do so by a peace officer.
Registration for snowmobiles may be obtained from any outlet in Alberta where motor vehicle licenses are sold.
The license plate must be clearly displayed on the front or back of the snowmobile.
The Insurance Act requires that snowmobiles have minimum coverage of $200,000 in public liability and property damage. Coverage of $1,000,000 in public liability and property damage is commonly carried.
Riders must be at least 14 years of age to operate a snowmobile on their own. Any rider under the age of 14 is required to be within close proximity of a supervising adult.
Alcohol and snowmobiling don't mix
In Alberta, a snowmobile driver can be charged with the same impaired driving charges as a driver of a motor vehicle. The majority of snowmobile collisions involve drinking and riding. Play it safe – avoid alcohol and drugs before and during the ride.
The law defines ATVs and snowmobiles as Off-Highway Vehicle (OHV). OHVs are motor vehicles designed for off-highway travel such as quads, trail bikes, snowmobiles, amphibious vehicles and off-road go-carts.