Priorities survey
Have your say on RCMP and Enforcement Services priorities! Take a brief survey about policing priorities for 2023/24. The survey will be available January 16 to February 5. Take the survey today!
Last modified: Jan. 16, 2023, 11:13 a.m.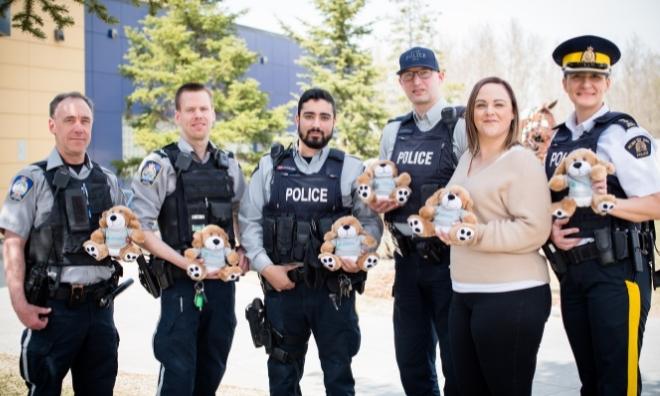 National Police Week and Victims of Crime Week - May 15-21, 2022
Emergency: 9-1-1
24 hour complaint line: 780-467-7741
Administration
Phone: 780-467-7749
Fax: 780-449-1265
Enforcement Services
Phone: 780-449-0170
Fax: 780-449-1265
Location
911 Bison Way
Sherwood Park, Alberta T8H 1S9
Canada
Services you can access online
Residents can report select crimes online. All reports will be followed up with a phone call by a police officer within five (5) business days. Criteria for the incident to be reported online is available on the Alberta RCMP Online Crime Report page.
In-person services
Hours of operation:
RCMP and Enforcement Services related information and requests are now available as a single point of service at the front counter.
Outside of listed hours, the public can access help using the after-hours public phone inside the front door of the detachment.
Main reception - front desk 
Monday to Friday, 7:30 a.m. to 6:30 p.m.
Saturday, 9 a.m. to 1 p.m.
(Closed Sundays and statutory holidays)
 
Criminal records / security clearance services
Monday to Friday, 7:30 a.m. to 6 p.m.
Saturday, 9 a.m. to 1 p.m.
 
Fingerprint services
Effective June 13 until further notice:
Tuesday, Wednesday, Thursday, 9 a.m. to 11:30 a.m. and
1 p.m. to 4 p.m.
Services
Strathcona County's corporate business plan connects the dots between strategic goals and results articulated in the strategic plan, and the short- to medium-term operational goals and priorities, as described in department business plans.