Seniors' Dances and Wellness Days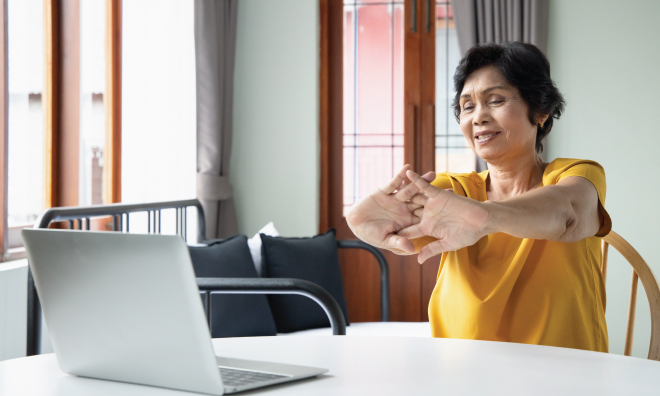 Virtual Seniors' Wellness Day - Free!
Hosted as a live, online event using Microsoft Teams, Virtual Seniors' Wellness Days take place once per month from 10 a.m. to 12 noon and feature:
A quick introduction to Microsoft Teams
A seniors focused fitness class
A coffee break (provide your own)
A seniors focused information session
These are FREE events but pre-registration is required in order to receive the event link. You can also register by calling 780-467-2211.
Upcoming dates: 
Thursday, September 23 
Thursday, October 21 
Thursday, November 25  
Watch this YouTube video to learn more about how to use Microsoft Teams during the Virtual Seniors' Wellness Day.
Seniors' Dances - On hold
Dance, socialize or just enjoy the live music! Partners and singles welcome. Tickets are $12 at the door. All Seniors' Dances are located at the Log Cabin (attached to the Sherwood Park 55+ Club) at 50 A Spruce Avenue, Sherwood Park. Doors open at 6:30 p.m. and the dance runs from 7 p.m. to 10 p.m.
Seniors events
Questions?
Call 780-416-7233