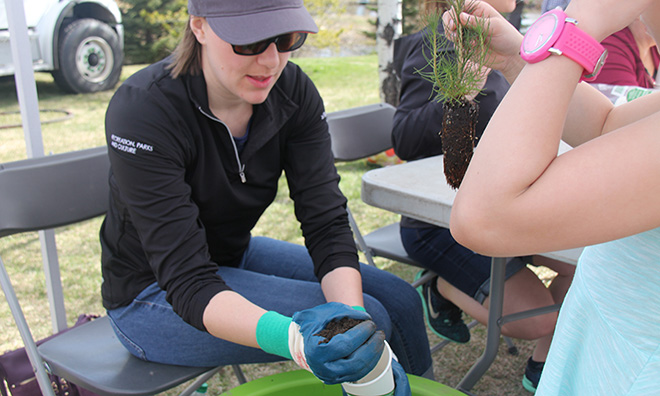 Strathcona County enjoys engaging the schools in our community events. These great events can generate competition among your school, or simply provide your school with the opportunity to learn about community issues.
Watch this web page for details on events during this school year.
Active Schools Challenge
Calling all elementary classes! Mark your calendars for March 7 to 18, 2022, and get your class ready to be active for an extra 30 minutes every day for 2 weeks in March. 
This challenge is a fun way to get your class moving and have a chance to win! Completed challenge posters must be submitted by Friday, March 25, 2022.
Active Schools Challenge 2022 poster (314.1 KB)
Active Schools Challenge 2022 contest rules (151.4 KB)
For more details contact Jennifer Wilson at jennifer.wilson@strathcona.ca.
---
Annual Agricultural Poster Contest
Every spring, Strathcona County's Agricultural Service Board (ASB) invites kids in elementary schools (grade 3, 4, and 5) in Strathcona County and Fort Saskatchewan to participate in their annual school poster contest. The contest encourages children to think about the importance of agriculture and how it links to them, whether they live on a farm, acreage or in town. Children have an opportunity to win prizes as well as express their ideas about the agriculture community. 
---
Arbor Day
Calling all Grade 1 and 2 Teachers
A week long celebration from May 3 to 7, 2021
Arbor Day celebrates the important role trees play in our life and teaches students about tree care and planting. This special day has been observed by Strathcona County for over 40 years.
Help develop the importance of trees and caring for our environment at an early age. Each year, Grade 1 students in Strathcona County are presented with a seedling to help celebrate Arbor Day.
For 2021, we are inviting all Grade 2 students in Strathcona County as Arbor Day was cancelled in 2020 during their Grade 1 year. To find out more and access virtual activities visit the Arbor Day web page.
---
School's Mayor Walk/Run
Calling all grade 4 teachers - mark your calendar for May and join us for the Mayor's Walk / Run.
Details coming soon.
---
Pitch-in
Pitch-In and make a difference! 
Our local Strathcona County Pitch-In campaign kicks off on May 10, 2021.
Register your class today and help make Strathcona County clean and green.