Field Trips and Bookings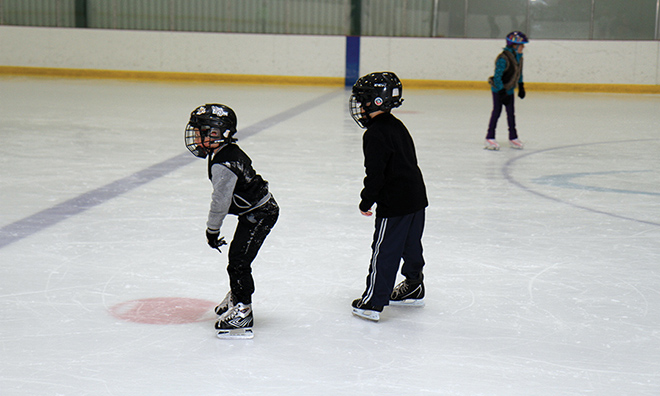 Looking to book an active field trip for your class?
Take a look at some of the great locations we offer. 
For more information on any of the booking opportunities below please view the latest active schools booklet on our active schoolspage.
Performing Arts
Festival Place Theatre Tour - Get a behind the scenes tour of this vibrant performing arts facility, and learn how performers, staff and stage crew bring countless productions and programs to life for our community. Students will finish their tour with creative drama or movement games. Tour and games can be tailored to fit the group.
Millennium Place
Millennium Place welcomes group and school visits! - Floor hockey, gym sports, swimming, skating, walking, running, fitness and more! A unique recreation opportunity is waiting for your students. Whether it's a structured lesson or a drop-in activity, make recreation fun by trying something new. We will create a custom opportunity that's right for your students. Millennium Place is your one-stop location for fun activities and great food. We can provide lunches, snacks or any type of catering you require for your class or group function.
MIllennium Place group visits brochure (3.1 MB)
Aquatic Programs
Kinsmen Leisure Centre & Emerald Hills Leisure Centre - The Kinsmen Leisure Centre is pleased to offer a variety of aquatic programs for each age and ability. A variety of recreational swims, structured swim lessons, specialty programs and aquatic fitness opportunities are also offered.
Arts and Culture
Smeltzer House - Our pottery programs are designed to offer a challenging and creative educational experience to your students. Freedom of expression and imaginative use of materials are encouraged.
We'll provide a unique experience that students wouldn't normally get in school - working in a real pottery studio setting at the Clay Hut. Clay programs are offered for kindergarten through grade 6. There are a variety of projects from which the teacher may choose including handprints, picture frames, animals, coil pots and seasonal sculptures.
Outdoor Programs at the Strathcona Wilderness Centre
Strathcona Wilderness Centre offers a  wide variety of outdoor recreation and sports programs for groups. Check out our Enrichment Guide for information to plan and book your school field trip.
Sport Bookings
Sign up to receive an ice available e-newsletter. This newsletter is sent out after ice has been allocated to local ice user groups. The email is sent at the start of the season and mid-season to highlight any unused available ice times. 
For more information on diamonds and fields.