Community hall availability
Please contact the specific community hall association operator for details and availability.
Last modified: July 6, 2021, 11:29 a.m.
South Cooking Lake Senior Citizens' Activity Centre is operated by the South Cooking Lake Senior Citizens' Club.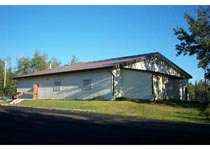 The centre is located at 102, 22106 South Cooking Lake Road.
Directions to South Cooking Lake Seniors' Centre – Google Maps
The centre's amenities include
smoke free environment
wheelchair accessible
tiled flooring
full kitchen including fridge, stove, microwave and dishes for 60
pool tables
shuffleboard
carpet bowling
The building is 1805 square feet with a seating capacity of 60 people and a paved parking lot for 25 vehicles. Floor plan.
Are you serving alcohol at this community hall for your function?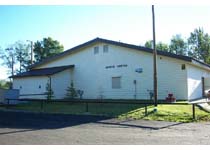 Functions with alcohol are required to purchase Host Liquor Liability insurance in the amount of $2 million. Renters are required to name both South Cooking Lake Senior Citizens' Club and Strathcona County as Additional Named Insureds on their Certificate of Insurance.
For further details: please speak to the rental contact at the facility you are booking.
Meetings:
Every Tuesday at 1 p.m.
Every Friday at 7 p.m.
The Annual Meeting and election of officers is held the second Tuesday in July.
Activities: cards, horseshoes, cribbage, pool, shuffleboard, carpet bowling.
Wheelchair accessible.
Strathcona County publishes community hall and senior centre information using content provided by the local community and seniors' associations licensed to operate and administer these facilities. We cannot guarantee the accuracy and currency of the information provided.