Sherwood Park - Log Cabin
Community hall re-opening
Residents can expect the delivery of County-run services to look different during the COVID-19 pandemic.
Please contact the specific community hall association operator for details and availability.
For safe use, these community operated venues are required to follow Government of Alberta COVID-19 guidelines.
Sherwood Park Community Hall is operated by Sherwood Park Minor Baseball. The hall is located on 50 Spruce Avenue, Sherwood Park.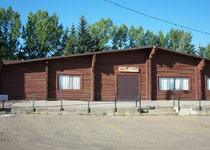 Directions to Sherwood Park Community Hall- Google Maps
Some of the hall amenities include:
tile dance floor
kitchen facilities with 2 stoves, cooler fridge, freezer, sink and cupboards
wheelchair accessible washrooms
smoke free environment
The hall is 3111 sq. ft. with a seating capacity of 210 upstairs and 65 downstairs.
Are you serving alcohol at this community hall for your function?
Functions with alcohol are required to purchase Host Liquor Liability insurance in the amount of $2 million. Renters are required to name both Sherwood Park Minor Baseball Association and Strathcona County as Additional Named Insureds on their Certificate of Insurance.
For additional information please speak to the rental contact at the facility you are booking.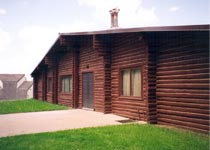 Outdoor amenities include:
playground
picnic area
ball diamonds
sports fields
Programs and Special Events
Current events and program information can be found on the Event Calendar.
Strathcona County publishes community hall and senior centre information using content provided by the local community and seniors' associations licensed to operate and administer these facilities. We cannot guarantee the accuracy and currency of the information provided.