Community hall availability
Please contact the specific community hall association operator for details and availability.
Last modified: July 6, 2021, 11:29 a.m.
Hastings Lake Community Hall is operated by the Hastings Lake Community Association. The hall is located at 51080 Range Road 204, Hastings Lake. Visit the Hastings Lake Community League's website at www.hastingslakehall.ca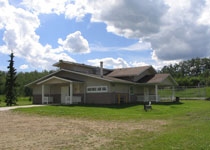 Directions to Hastings Lake Community Hall – Google maps
Hall amenities:
smoke free environment
wheelchair accessible washrooms
tile dance floor
stage
full kitchen with stove, fridge, freezer, cooking and serving utensils
The building is 2561 square feet and has a seating capacity of 100.
Thinking of serving alcohol at your function?
Functions with alcohol are required to purchase Host Liquor Liability insurance in the amount of $2 million. Renters are required to name both Hastings Lake Community Association and Strathcona County as Additional Named Insureds on their Certificate of Insurance.
For additional information please speak to the rental contact at the facility you are booking.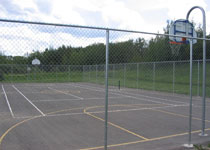 Outdoor amenities:
camping with a permit during a booked function
playground
outdoor basketball court
tennis court
scrub ball diamond
nature trails
fire pit
For more information about this facility please email hastingslakerentals@gmail.com.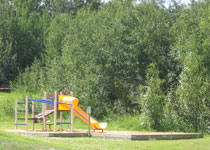 Programs and special events
The Hastings Lake Community Association plans, administers and offers a number of community based programs and special events. Information about events and programs can be found by going to www.hastingslakehall.ca or by checking the Event Calendar.
Strathcona County publishes community hall and senior centre information using content provided by the local community and seniors' associations licensed to operate and administer these facilities. We cannot guarantee the accuracy and currency of the information provided.