Community hall availability
Please contact the specific community hall association operator for details and availability.
Last modified: July 6, 2021, 11:29 a.m.
Colchester Community Hall is operated by the Colchester Community League. The hall is located at 23219 Township Road 520.

 www.facebook.com/ColchesterCommunity
Directions to the Colchester Community Hall – Map
Indoor amenities:
universal access and washroom
smoke free environment
dance floor
wet bar with cooler (main floor) and
kitchen facilities in the basement, which includes fridge, freezer, 2 stoves and 2 microwaves.
The building is 1740 square feet with a seating capacity of 100 and 150 standing.
Set up and clean up time can be booked pending availability. Hall rental includes use of ball diamonds. Damage/cleaning deposit required.
Are you serving alcohol at this community hall for your function?
Functions with alcohol are required to purchase Host Liquor Liability insurance in the amount of $2 million. Renters are required to name both Colchester Community League and Strathcona County as Additional Named Insureds on their Certificate of Insurance.
For additional information please speak to the rental contact at the facility you are booking.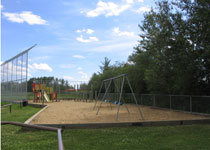 Outdoor amenities:
playground
2 shale diamonds
bleachers
outdoor washrooms
camping – free (fee being evaluated), permit required, on gravel parking area only, no services
fire pit
General Meetings
Please check our facebook page or email Colchester.Community@gmail.com for upcoming meeting dates.
Memberships- all are welcome
Receive discounts on programs
Help support your community
Programs and special events
The Colchester Community League plans, administers and offers a number of community-based programs and special events. Please visit our website for upcoming events. Current events and program information can also be found on the Event Calendar.
Strathcona County publishes community hall and senior centre information using content provided by the local community and seniors' associations licensed to operate and administer these facilities. We cannot guarantee the accuracy and currency of the information provided.