Community hall availability
Please contact the specific community hall association operator for details and availability.
Last modified: July 6, 2021, 11:29 a.m.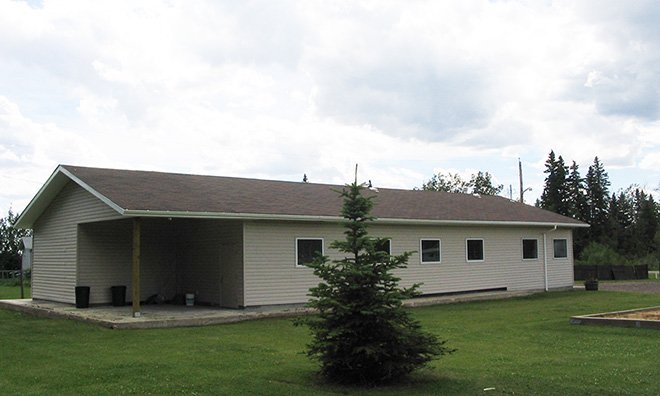 Antler Lake Uncas Community Hall is operated by the Antler Lake Uncas Community League. The hall is located at 1A 52343 Range Road 211, Antler Lake.

Directions to Antler Lake Uncas Community Hall – Google Maps
Hall amenities
• smoke free environment
• dance floor
• full kitchen include fridge, stove, microwave, dishwasher, small freezer
• Portable bar facilities
The building is 1,334 square feet and parking for 50 . It has a seating capacity of 125. Check out pictures around the building!
Are you serving alcohol at this community hall for your function?
Functions with alcohol are required to purchase Host Liquor Liability insurance in the amount of $2 million. Renters are required to name both Antler Lake Uncas Community League and Strathcona County as Additional Named Insureds on their Certificate of Insurance.
Outdoor amenities
• ball diamond
• small toddlers playground
• camping is available with a permit acquired from the Antler Lake Community League
Programs and special events
• Visit the Antler Lake Uncas Community League website or Facebook page for information.
If you would like additional information on any any of our programs or events, please:
Membership
Membership is free and you can sign-up online.  Rental rates are discounted after three months of membership.
Strathcona County publishes community hall and senior centre information using content provided by the local community and seniors' associations licensed to operate and administer these facilities. We cannot guarantee the accuracy and currency of the information provided.
Additional information
780-922-0791