Report observations of wild boar
Wild boar at large are one of the most damaging and invasive species in North America. To find out more visit the Alberta Invasive Species Council for more information.
If you suspect you have seen a wild boar, it is very important to report it using one of the following:
Last modified: June 30, 2022, 2:24 p.m.
Wild boar are declared pests when roaming free in Alberta and their populations can expand very quickly. This animal is not native to Alberta and requires provincial oversight to own.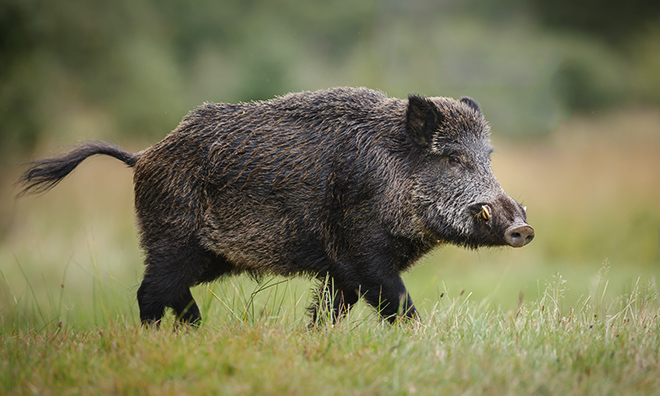 Strathcona County is required to prevent the establishment and control or destroy wild boar, as part of our obligations under the provincial Agricultural Pests Act. 
They are dangerous to humans and other animals and can damage agricultural crops and the natural environment if not contained appropriately.   
How to identify a wild boar
Wild boar have unique characteristics that differentiate them from their domestic counterparts: 
Thick brown/black/greyish coat  
Straight, long tail   
Long, narrow head   
Dark distal portions (legs, ears, snout, tail)  
Ears stand straight up  
If you suspect you have seen a wild boar, do not approach it and do not hunt it. Hunting is not an effective control method for wild boar, who quickly learn avoidance techniques that make them more difficult for authorities to trap.