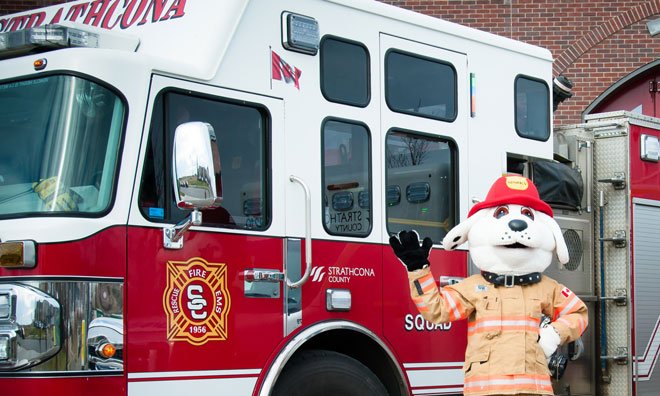 Fire won't wait. Plan your escapeTM
October 9 to 15 is Fire Prevention Week. Today's homes burn faster than ever. You may have as little as two minutes (or even less time) to safely escape a home fire from the time the smoke alarm sounds. Your ability to get out of a home during a fire depends on early warning from smoke alarms and advance planning.
Home fire escape planning and practicing
It is important for everyone to plan and practice a home fire escape. Everyone needs to be prepared in advance, so that they know what to do when the smoke alarm sounds. Given that every home is different, every home fire escape plan will also be different.
Have a plan for everyone in the home. Children, older adults and people with disabilities may need assistance to wake up and get out. Make sure that someone will help them!
Develop your home fire escape plan today!
Smoke alarms
Working smoke alarms save lives. Smoke alarms sense smoke well before you can, alerting you to danger. Smoke alarms need to be in every bedroom, outside of the sleeping areas (like a hallway) and on each level (including the basement) of your home. 
Choose an alarm that is listed with a testing laboratory, meaning it has met certain standards for protection.
For the best protection, use combination smoke and carbon monoxide alarms that are interconnected throughout the home. These can be installed by a qualified electrician, so that when one sounds, they all sound. This ensures you can hear the alarm no matter where in your home the alarm originates.
Source: NFPA
Events during Fire Prevention Week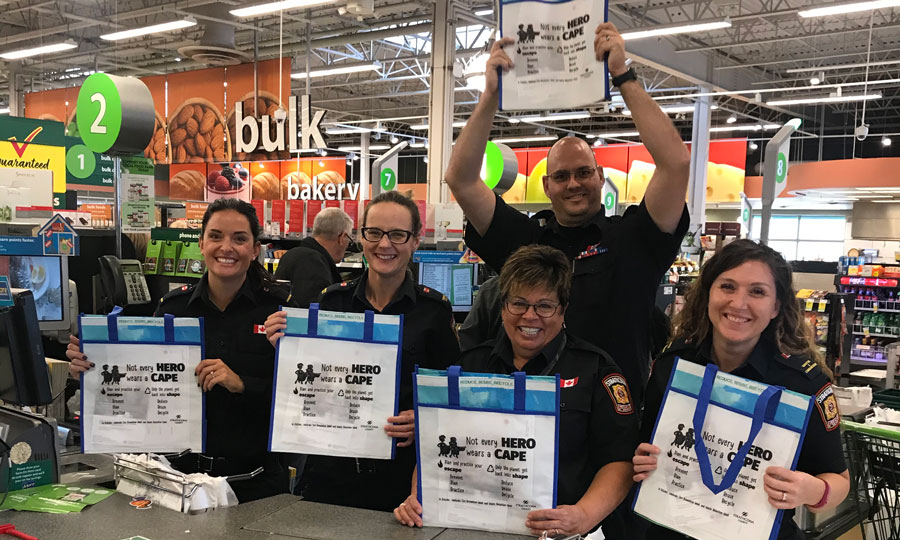 Take a free class on October 11 at 7 p.m. and learn about preventing fires in your home, how to make a home space plan and more! Register today!
Come visit us in the community!
Staff from Emergency Services will be out at various grocery stores in Sherwood Park packing groceries between 9 a.m. and 12 noon.
October 11, Safeway, Sherwood Park Mall
October 12, Sobeys, Clover Bar Road and Baseline Road
October 13,  Save on Foods, Fir Street
October 14, Save on Foods, Clover Bar Road