Recreation and Culture Strategy Survey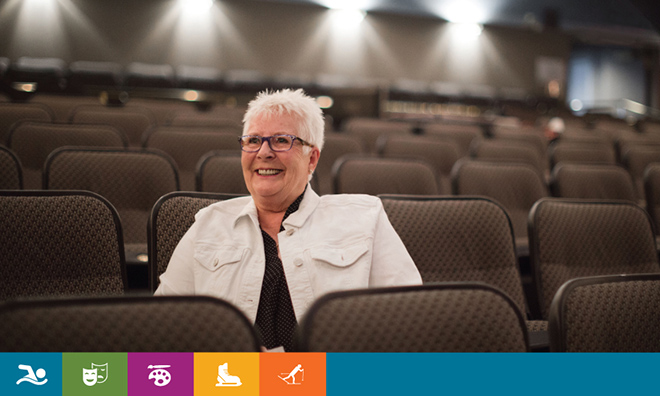 Cheryl. Enjoys the arts. Happiest when biking.
Unique Access Code Survey
Strathcona County is currently working on a new 12-year recreation and culture strategy. As part of this strategy, residents are invited to share feedback throughout the process, to help deliver a well-informed strategy.
COMPLETE THE SURVEY, using the coded access you received in the mail. Or, if you prefer to submit a printed copy, please call 780-467-2211 to provide your address and access code and one will be mailed to you with a pre-paid return envelope.
Complete the survey by October 15 to win!
Early bird prize: Complete the survey by September 23 and be entered to win a $500 Recreation gift certificate.
Grand prize: One night accommodation at a designated Mountain Park Lodge Hotel in Jasper and two single lift tickets at Marmot Basin. ($420 approximate retail value)
One of ten $50 Recreation gift certificates.
Thank you for taking the time to share your feedback and help shape future recreation and culture opportunities in our community.
Learn more about the strategy and to stay up-to-date on future opportunities to provide.
Coded Access household survey online FAQs
Yes. It is important to hear from all members of our community so that a well informed and inclusive strategy can be developed. There may be certain barriers that are keeping you from participating in these activities and/or programs which could be removed or at least minimized if Strathcona County is made aware of them. Also, you may not feel that these services warrant public investment. All perspectives are important to our work.

For this coded access survey, 10,000 Strathcona County mailing address were selected at random to participate. 70 per cent of the addresses were from the urban area and 30 per cent were from the rural area. This was done to collect statistically representative feedback from our community.

Yes. In mid-October, all residents in Strathcona County will be invited to complete the same household survey and it will not require an access code. Throughout the summer and carrying into fall, our Recreation and Culture Strategy Ambassadors visited several community events, gatherings and facilities to have conversations with residents and to capture what recreation and culture opportunities they most value in the community. As well, we will be conducting surveys and interviews with local groups and youth soon.

In addition to the household survey that all members of Strathcona County will have the opportunity to complete, a specific survey will also be designed for youth and community groups. Representatives from Community groups will also be invited to attend a workshop in 2019 to dig deeper in a community conversation.
It is important to us that we hear from all those in the community that currently access recreation and culture services, those who don't but would like to in the future, and those that may not have plans to in the future.
---