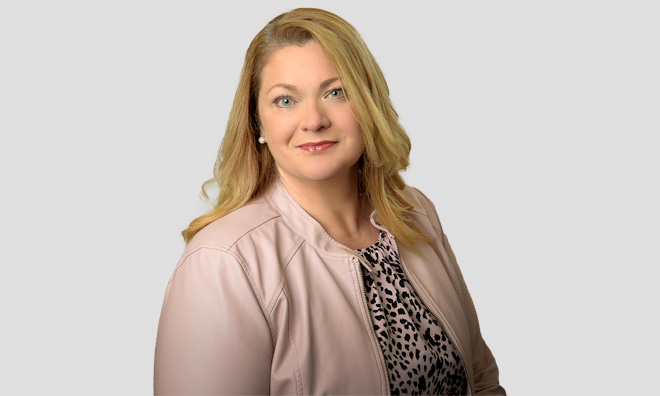 Office location/mailing address:
2001 Sherwood Drive
Sherwood Park, Alberta T8A 3W7
Canada
Katie Berghofer was elected for her first term as Strathcona County's Ward 8 representative on October 16, 2017.
Katie and her husband Darryl bought their first home in Strathcona County in 2001, shortly after being married. Together they have two children, nine year-old Layla and seven-year-old Dylan.
Katie attended University of Alberta and earned a Bachelor Degree in Physical Education with a major in Adapted Physical Activity from the University of Alberta. While at the University, Katie also earned a National Championship with the Panda's Rugby team in 1999.
Katie worked for several years as a Recreation Therapist and Manager at long-term care and assisted living facilities in Edmonton. She then carried on her career as a retail manager. Employed as a District Manager for more than four years, covering 12 to 18 stores in Alberta and Saskatchewan, Katie has enhanced her communication, customer service and problem solving skills.
Katie learned from a very early age that giving back to your community only makes you a stronger person. This continued when she moved to Strathcona County with multiple groups within the community.
Katie is a founding member of the Gilmore Park Community League. It was her experiences with this organization that instilled in her that she could do more for the county overall and needed to be one to step forward and demonstrate leadership on Council.
For Katie, ensuring the interests and issues of Ward 8 residents and Strathcona County as a whole comes first. Katie is committed to building community strength and becoming connected. She is also interested in establishing attainable/affordable housing for the aging population and our young adults; and looking to further protect the county's environment and ecosystems.
Past Sherwood Park News articles
Ward 8 Update