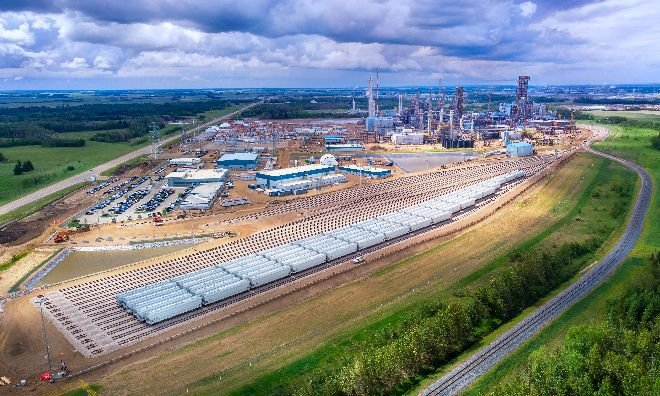 Strathcona County is located in Canada's largest hydrocarbon processing region and is a world-class location for development of major industrial projects in the energy and petrochemical value chains. New construction and expansion projects that locate in Strathcona County can apply for a tax exemption that between 1 per cent to 2 per cent of total eligible capital costs.
Strathcona County's tax exemption incentives are complimentary in alignment to the Government of Alberta's Petrochemical Incentive Program, which also offers grants for eligible facilities that are valued at up to 12% of eligible capital costs.
Incentive eligibility
A project that is deemed eligible for tax exemption must meet the following criteria:
Be physically located within either the Industrial Heartland Area or Strathcona Industrial Area
Be an energy value chain project or associated infrastructure
Be either a new construction or expansion project
Have a capital cost greater than $50 million CAD
Employ at least 250 workers during construction or 15 permanent staff once operational
Meet additional legal and financial requirements as outlined in the bylaw
Application process
Applicants can download the application form and guidelines on this page to begin their application process. It is recommended that interested applicants contact Strathcona County Economic Development and Tourism to discuss their potential eligibility for the program, or to notify of an incoming application.
Strathcona County tax exemption bylaws
Our council recognizes the importance of industry and supports attraction of new facilities through Goal #3 of the 2013-2030 Strategic Plan (1.6 MB)
Goal #3: Cultivate economic diversification, within the petrochemical industry and beyond, through a business-friendly environment