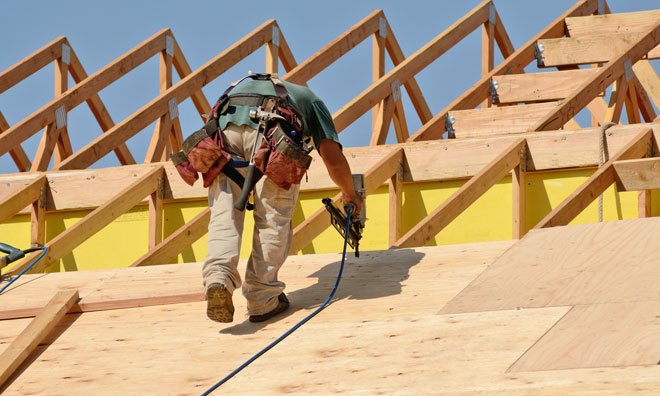 When submitting a building permit to Planning and Development Services, developers and homeowners doing renovations must include a construction site fire safety plan. 
To meet the requirements of the Alberta Fire Code 2014, Sentence 5.6.1.2.(1), protection of adjacent properties during construction must be considered. The options listed are based on the assumption that the site supervisor has implemented fire prevention initiatives to reduce the risk of fire. A Fire Safety Codes Officer may visit the construction site to evaluate the method of protection of adjacent properties.
Residential development and renovations
Commercial and industrial development
Protecting adjacent buildings during construction
Fires in buildings under construction provide a special risk not only to the structures involved, but to workers, firefighters, the public, and adjacent buildings. The fire experience in Alberta has led to requirements for Adjacent Property Protection (APP) for construction sites under the Alberta Fire Code. The purpose of this code requirement is to limit the risk associated with fire spread from construction sites to exposures, including not just buildings but features such as wildland interface areas.
Protection requirements for: