Weed control on private property
There are four common control types for preventing and managing weeds; prevention, physical control, chemical control and biological control.
Please refer to the weed sheets found on the Common Weeds in Strathcona County page for the best control method for the specific weeds that you may have on your property.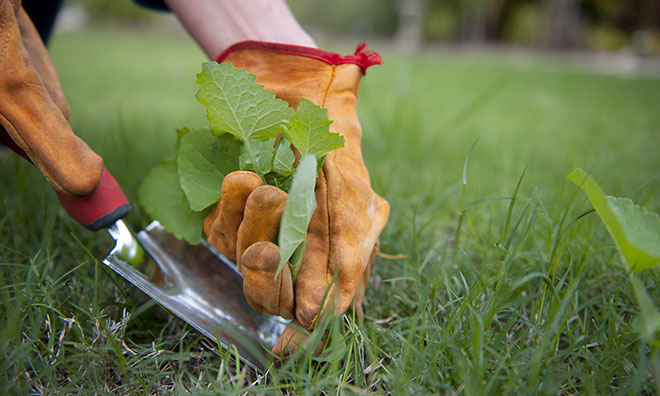 Four common control types
Weed disposal
Some seeds can continue to develop after the plant has been pulled. If you pull weeds, put them in bags right away so the seeds won't drop and germinate; defeating the purpose of your hard work.
You can throw out all pieces of the plant into the garbage, ensuring that there are no holes in the garbage bag for the seeds to escape out of. 
If convenient, you may also destroy plants by burning them in a fire pit, ensuring all safety standards are met and permits are acquired.
Further information:
County Connect
Ask it, report it or suggest it using County Connect