Weekend itineraries: get outdoors
Enjoy the warmer weather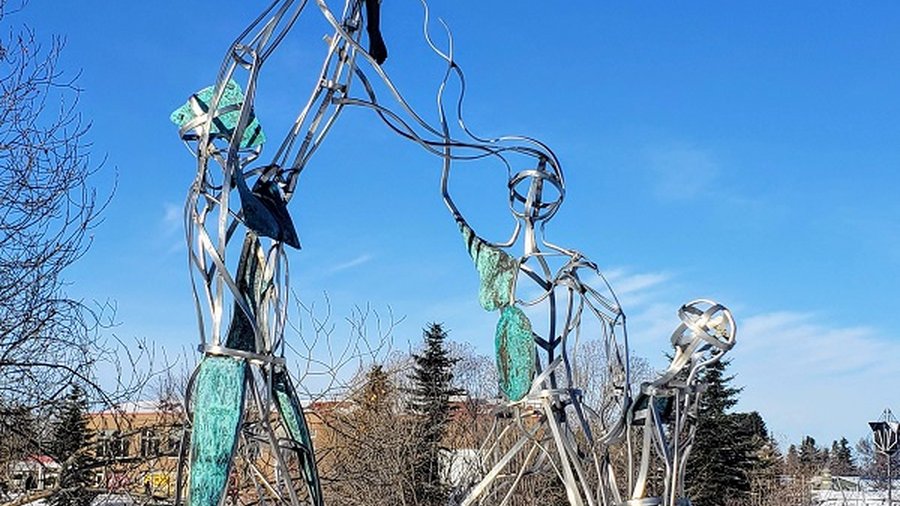 Have you ever taken a tour of the public art we have available in the community? From murals to sculptures to other installations (like an 11 ft tall dalmatian named Sadie), make a plan to enjoy all the beautiful works of art we have available for everyone to enjoy. Use the online map to plot out your way of seeing all of them this weekend.
This is the perfect weekend to grab a donair – need we say more? Donair & Shawarma House opened in 2018, and their Syrian connection means this Mediterranean cuisine is as traditional as you can get. Choose from shawarma platters, skewer platters, or a Canadian favourite: donairs! Found in Broadmoor Plaza, this is the perfect weekend to try it out.
There's a new layer to our online business directory: shop online! You can now check which stores you are able to shop online at here in Strathcona County. This layer makes it easier to support local this weekend while still adhering to public health restrictions. Find out which local business you can support this weekend by heading to our business directory
Please ensure that you are adhering to all public health mandates in place, including the masking bylaw and physical distancing.
Enjoy the weekend in Strathcona County!