Fire Hydrant Maintenance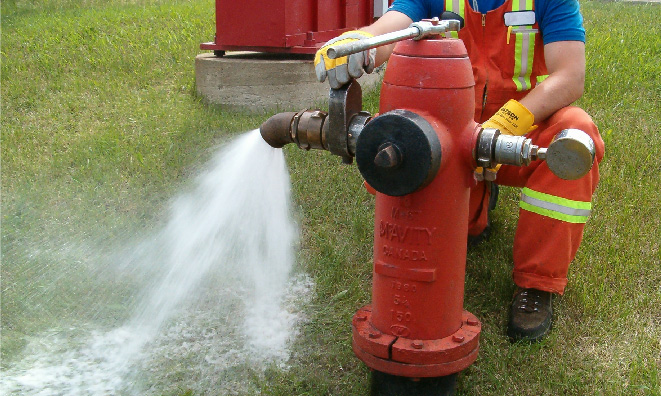 Every summer Strathcona County employees open fire hydrants in order to flush out the pipes. This removes sediments that collected in the water lines. Fire hydrants are also thoroughly inspected to ensure that they are operating properly in case of an emergency.
Flushing is a process where water is pushed through the pipes at a high pressure to remove any build up that may be in the lines. The water is then released through fire hydrants. The materials being flushed are harmless and require no further treatment.

There may be a temporary reduction in water pressure while flushing is occurring in your neighbourhood. Your tap water may also appear cloudy. This is only due to air in the pipes, but the water is completely safe to drink.

Although it may look like a great amount of water, water flushing only accounts for one percent of annual water usage.

You are welcome to fill buckets with the expelled water to use for watering gardens, washing cars or other uses.

Maintenance and flushing begins in June and runs until the end of September and occurs during regular working hours.