Customer Billing
Your accounts
Login to view your utility bill.
New to the County or moving away?
Here are some things to know about your water, wastewater services, weekly garbage collection, recycling and utility bill payments.
Setting up a utility account 
Sherwood Park and rural hamlet residents
Water, sewer and waste collection
Prior to your occupancy/possession date (minimum 5 days), please call the Customer billing department at 780-464-8273 to establish your account.
Moving into a newly built home requires that you will also need to call Utilities at 780-467-7785 to arrange to have a water meter and remote installed in your home. We will schedule an appointment when you call to set up an account.
A remote for reading your water meter is/or will be attached to the outside of your home. This small black remote is usually located next to the electrical or gas meter. A clear path to this remote is essential. Please maintain this path by clearing snow and removing such items as hoses and toys.
Rural residents - waste collection
Residents living in rural areas must call the Utilities department to subscribe to weekly waste collection. Call 780-449-5514 to set up your account.
If you are moving call 780-449-5514 to update or cancel your subscription.
Make sure your house number is visible from the road to ensure your waste collection is not missed.
Garbage out for collection must located at the intersection of your driveway and the road. Section 8 of the  Waste Management Bylaw (275.0 KB)
Truck fill (bulk water stations)
A pre-paid account can be set up for the Strathcona County truck fill locations by calling 780-464-8273
Utility rates
Get the current utility rates in Strathcona County.
Online billing information
Login to Your Accounts to view your utilities information, including:
account status and balance
amount past due
last bill
last payment
status of budget billing plan
status of pre-authorized payment plan 
Utility bill payment options
Online / Internet banking services
Your Strathcona County bill can be paid online through services provided by most financial institutions.
Visit your bank's website, and follow their directions for setting up payment using the online services.
Select "Strathcona County Utilities" as the payee and use the account number on your utility bill.
Include the numbers after the decimal but do not include the decimal. If the number is less than ten digits, add zeros to the front of the number.
Example: your account #: 234567.02
Enter: 0023456702
*Note: Moving within Strathcona County?
Check your utility bill for the new account number.
Utility Pre-Authorized Debit Payment Plan
Your monthly utility bill amount is withdrawn from your bank account on the billing due date and automatically credited to your Strathcona County account. You'll never have to worry about missing a bill payment.
Utility Pre-Authorized Debit Payment Plan - Application (74.0 KB)
By mail
Please send your payment to :
Strathcona County
2001 Sherwood Drive
Sherwood Park, AB T8A 3W7
In person
You can pay your bill at:
County Hall. We accept cash, cheques and Interac direct payment for your convenience.

We are open Monday to Friday, from 8:30 a.m. to 4:30 p.m., excluding holidays. As well, you will find a secured payment drop box by the main County Hall doors for after hours payments.
2001 Sherwood Drive, Sherwood Park

North Contact Office. Only cheques are accepted at this location

Open Tuesday and Thursday 1 p.m. to 4 p.m., Wednesday 5 p.m. to 8 p.m.
Located 55305 Range Road 214

South Contact Office. Only cheques are accepted at this location

Open Wednesday to Saturday, 1 p.m. to 4 p.m.
Located 22142 South Cooking Lake Road
By credit card
Strathcona County does not accept credit cards directly as a method of paying monthly utility bills. Plastiq offers a credit card payment option for the payment of utility bills. You can use this option to pay your utility bill to Strathcona County. Note that Plastiq will charge you a transaction fee for this service. Strathcona County does not receive any of the transaction fee when this method of payment is used. If you choose to pay your utility bill through Plastiq, ensure you are fully aware of their policy on the effective date of payment. In some cases, it may take several business days for the transaction to reach our office.
Visit Plastiq's website for more information.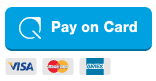 Equalized Payment Plan
Averages your utility costs over a 12-month period so that you pay an equal amount each month. This lets you know in advance how much your monthly bill will be, making budgeting easier.
Budget amounts are set October of each year.
Please call our office at 780-464-8273 for more information.
Questions?
Waste collection, recycling 780-449-5514
Water, wastewater 780-467-7785
Utility Billing 780-464-8273 
scutilities@strathcona.ca