Waste collection is on fixed days. If your collection day is Monday, it will always be on Monday, even on statutory holidays.  Waste, organics and recycling must be out by 7:30 a.m. Recycling may be picked up at a different time then waste or organics.
Organics and waste are collected every two weeks on a rotating schedule. One week organics and recycling will be picked up; the next week, waste and recycling will be picked up.
Organics are collected weekly during the summer months for designated areas.
Green For Life (GFL) Environmental Inc., is Strathcona County's waste collection contractor. 
Sherwood Park waste collection map (730.7 KB)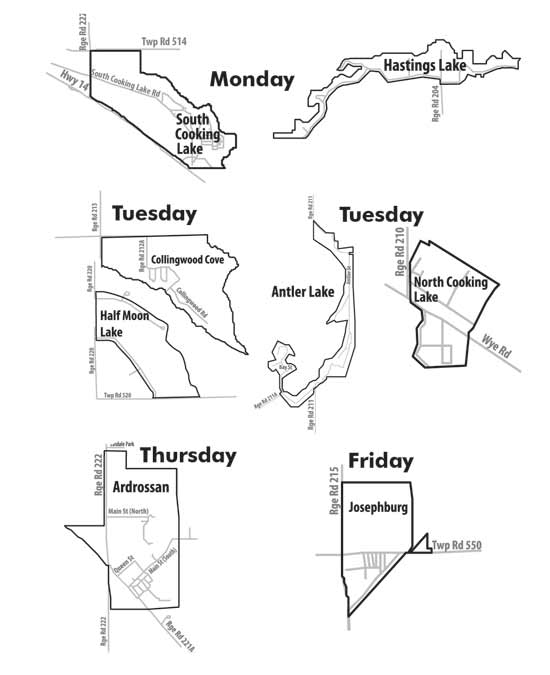 Day 
Hamlet
Monday

South Cooking Lake

Hastings Lake

Tuesday

Collingwood Cove

Half Moon Lake

Antler Lake

North Cooking Lake

Thursday
Ardrossan
Friday
Josephburg
Questions?
780-449-5514
greenroutine@strathcona.ca