Residential snow depth measurements
Strathcona County uses a priority approach to manage ice and snow on urban and rural roads (220.4 KB) based on snow accumulation. Residential streets in Sherwood Park are cleared once the average depth of compacted snow reaches 10 cm before January 1 or 7 cm after January 1.
Current compacted snow depth: 4.4 cm
Last updated: Feburary 20, 2020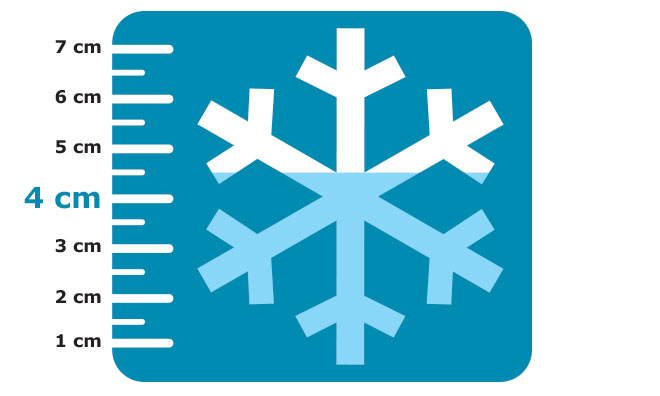 After a snowfall, County crews measure 26 locations throughout Sherwood Park (369.3 KB)  to get an average depth of compacted snow. This measurement is used to determine when residential snow removal is required. 
Once the minimum depth is met, the County will plan snow clearing to begin as soon as operationally possible.
Frequently Asked Questions
Measurements are updated every two weeks, depending on snow accumulation. We wait about three days after a snowfall stops in order to measure compacted snow. It can then take up to two days to measure all locations and post the average snow depth.

At each of the 26 locations, we take three measurements in the main driving path. The average of the three measurements is recorded for that location.

When residential snow removal is planned, the County communicates to residents through its website, social media channels and through local news media. Orange "no parking" signs are posted in neighbourhoods that include dates when parking is not permitted.

Once snow clearing starts, it can take up to 12 days to complete all residential roads.

The County decreases the minimum depth after January 1 because there is greater potential for freeze-thaw conditions to break up the compacted snow and create drivability and drainage issues.