Heritage Hills Community Traffic Safety Review
Thanks to all residents who participated in the public engagement for this project. Final traffic safety plans were presented to Council on September 17, 2019. The result of this project is a comprehensive traffic safety plan intended to address current and anticipated traffic concerns in Heritage Hills.
These final plans were chosen based on resident input from the Open House and Online Survey.   
Read the  Full Report (2.8 MB)  summarizing the plans and rationale.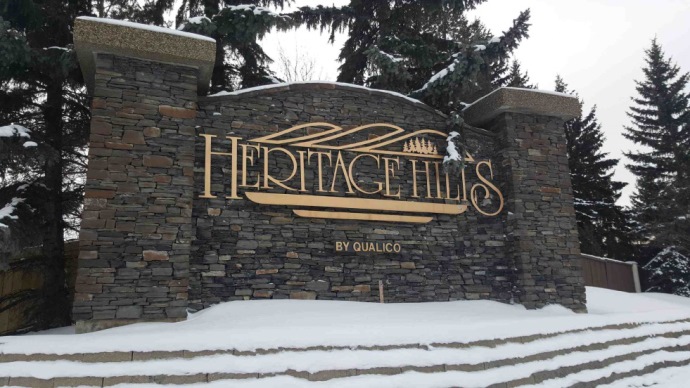 Strathcona County will continue to monitor traffic speed, volumes and operations in Heritage Hills after the new school opens to evaluate the effectiveness of the traffic safety plan.
Highlights of the Traffic Safety Plan
Speed cushions on Highcliff Road
Driver feedback signs on Highland Drive east of Highland Way
Warning signs for trail users at the Highland Drive crossing
Speed cushion and raised crosswalks on Heritage Drive
Trail crossing pedestrian upgrades at Highland Way
All-way stop at Heritage Drive/Highland Way 
Playground zone revised to school zone at Heritage Drive
Signal timings reviewed at arterial access points to Heritage Hills
Curb extensions at Highland Way and Highcliff Road
A Community Peace Officer has be assigned for traffic enforcement at the school and a school traffic management plan has been developed through the School Traffic Safety Partnership
Pedestrian upgrades at the Highland Drive trail crossing Highland Drive/Highland Way intersection