Festival Way rehabilitation
During summer 2018, Strathcona County made improvements to the road and sidewalks along Festival Way and repaved the Festival Place parking lot.
In summer 2019, crews will be landscaping the existing roundabout and along the edge of the sidewalk and roadway. The exact start date is still to be determined.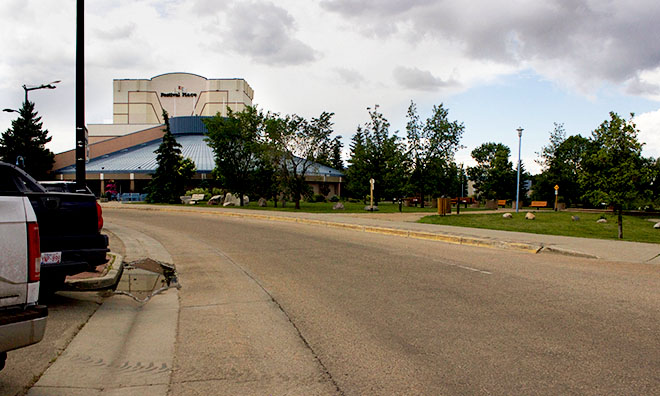 Things to watch for
Parking and access

Parking may be temporarily restricted during landscaping work.
'No Parking' signs will go up 24 hours before work starts to ensure sufficient notice of parking restrictions.

Equipment and signs

Expect some equipment in the area until work is complete.
No parking signs and barricades will be placed on lawns and sidewalks.
Please pay close attention to detour signage and on-site flag persons during this process.

Dust and debris

Dust and debris from landscaping materials may be present during construction. The contractor will attempt to keep them to a minimum.
Further information:
County Connect
Ask it, report it or suggest it using County Connect
Please note: Weather can cause unexpected delays. Although we strive to maintain schedules, timeline changes may be required.