Range Road 213 Widening
Strathcona County is planning a two-year phased widening of Range Road 213 between Township Road 524 and Highway 16.
This project includes a reconstruction and widening of the current roadway to Strathcona County's standard Class II road width of 7.5 metres and changes to the road grade to improve sight lines.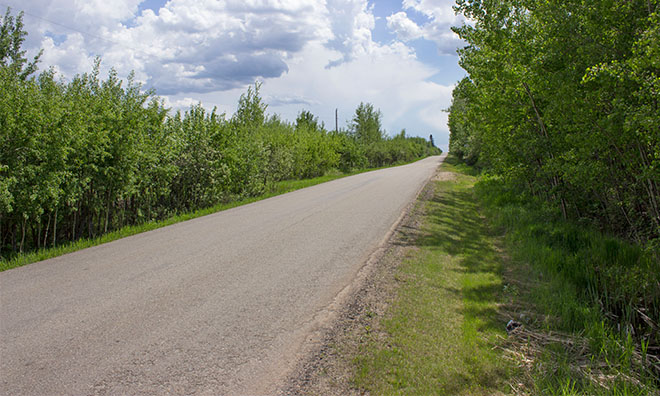 Map of construction area (2.8 MB)
Project timeline
This project is completed.

Timeline
The project will be staged over two years:
2018 – Stage 1 from Township Road 524 to Township Road 530
2019 – Stage 2 from Township Road 530 to Highway 16
Additional background
County Connect
Ask it, report it or suggest it using County Connect
Please note: Weather can cause unexpected delays. Although we strive to maintain schedules, timeline changes may be required.