Preschool Playground at Kinsmen Leisure Centre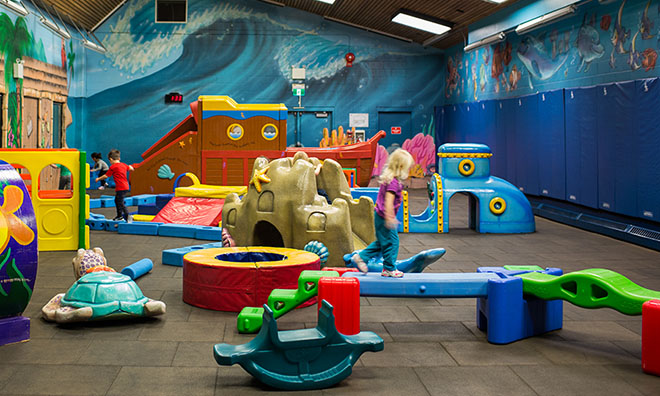 Service Modification
Please note: the pirate ship feature in the Kinsmen Leisure Centre Indoor Playground is currently unavailable due to repairs.
Last Modified: July 8, 2021, 2:03 p.m.
This exciting indoor playground located at the  boasts modern play equipment including a geo-jungle, wave climber, a pirate ship, unique slides and climbing structures. The equipment area is located over 800 square feet of matted floor for your child's safety. 
Crawling to six years
Facility admission applies
Parents need to actively participate with their children during parented Drop-in Playground. For the health and safety of your children indoor shoes are recommended (no bare feet). You can book a birthday party in the indoor playground too.
Preschool Programs
Provide your child with the tools for creative learning and future success. All programs include activities to enhance the social, emotional, physical and intellectual development of young children. Programs are theme based with emphasis on cooperative behaviour, social skills and learning through meaningful play. Check out the latest recreation guide for all our programs!
Approach to learning
Enjoyment is the basis of your child's learning, so our aim is to make your child feel accepted and comfortable while offering encouragement and challenge. Through praise, your child gains a feeling of success that leads to accomplishment, satisfaction and motivation to try more! Activities include the preschool playground, swimming, arts, crafts, sports, science, cooking, story time, games and more!