Dogs in the park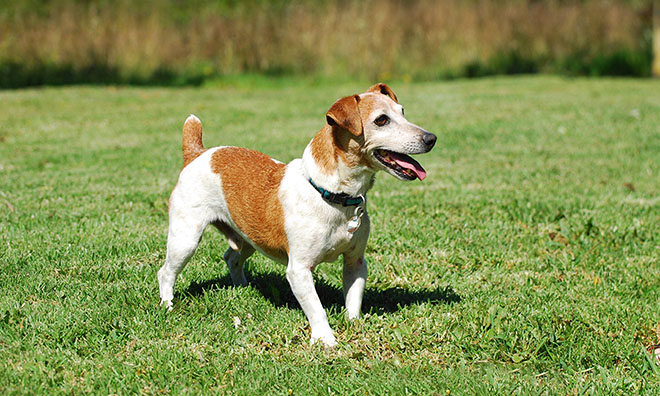 Winter Seasonal Dog Off-Leash Sites
Opening November 1, 2018
Emerald Hills ball diamond (4501 Emerald Drive)
Heritage Hills fenced area (temporary location at 260 Heritage Drive)
Construction of the new Wye Elementary school began in Summer 2018. A temporary fenced dog off-leash location is located on the south side of Heritage Drive.
Interested in helping support the off-leash areas? Volunteer to refill bag dispensers! Call 780-467-2211.
Where can I take my dog on a leash?
Dogs are allowed in most parks, however, requirements of the Dog Control Bylaw must be met.
Dogs must wear a valid Strathcona County licence tag.
Dogs must be on a leash no longer than eight metres. Dogs defined in the Dog

Control Bylaw as Restricted or Vicious are subject to greater restrictions.
The person holding the leash must be able to control the dog.
Scoop it - it's the law The owner must pick up the dog's defecation. Don't forget to bring a plastic bag along when you go out for a walk.
Are there places my dog can't go?
Dogs are not permitted in the following areas
playgrounds (meaning the sand or grass base beneath playground equipment)
tennis courts
spray decks
floral gardens
the Strathcona Wilderness Centre
artificial turf sports fields
Deermound Off-leash Park
23020 Twp Rd 522
Deermound was the name given for a post office established in the Hillsdale area in 1911 and also for a stopping place along the old Edmonton Trail. Now, 100 years later, Deermound is the name Council has given for the County's popular dog park.
Exercise your dog off leash at the Deermound Dog Off-leash Park - drive three kilometres south of Wye Road on Highway 21, turn west onto Township Road 522 and watch for off-leash area signs. The parking lot is on the south side of the road.
The Deermound Off-leash Park is not fully fenced. There is fencing around the access area from the parking lot, but the outer perimeter is not fully enclosed.
Dogs in the off-leash area must be under control at all times - have your leash ready in case you need it. Dogs must wear a valid municipal license tag. Your dog must be able to "come", "sit" and "stay" on verbal command.
Owners must clean up after their dogs.
Dogs may only be off-leash with their people at designated and signed off-leash areas.
Neighbourhood seasonal sites
We're working to develop more off-leash sites for your furry friends. 
Strathcona County has one off-leash park, located at the Deermound Dog Off-Leash Regional Park, and several seasonal off-leash sites within Sherwood Park.
In February 2015, Council accepted the new Dog Off-Leash Strategy in an effort to define new off-leash locations throughout the County. A fenced off-leash site in Sally Stewart Park is being developed, and will open once the developer transfers the operations to Strathcona County. Updates regarding the opening will be shared once a date is confirmed.
Remember, as a dog owner it is your responsibility to know and obey the rules regarding dog ownership in Strathcona County. Call Strathcona Bylaw Services at 780-449-0170 for a copy of the bylaw.
Tell us what you think!
What do you think about the seasonal locations for dogs? We'd love to hear your feedback. We encourage pet owners and neighbours to consider each others' needs and provide feedback so we can help find solutions that best meet the needs of the community.
Popular pages
County Connect
Ask it, report it or suggest it using County Connect