Try it! Para-nordic cross-country skiing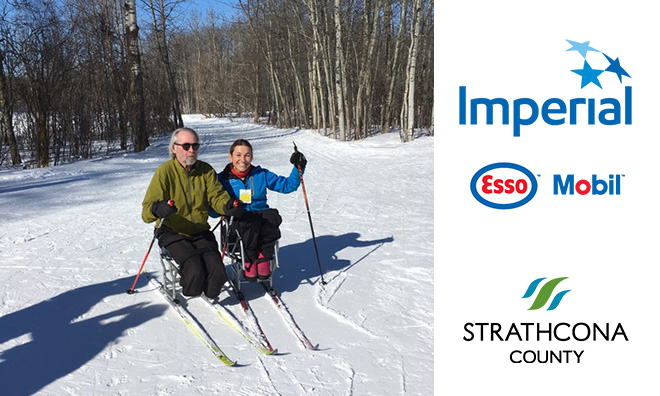 Have fun outdoors and learn to cross-country ski.
In these free sessions, led by certified para-nordic instructors and NCCP certified cross country ski coaches from the Strathcona Wilderness Centre, you will learn:
Fundamental cross country skiing skills to help you ski as independently as possible.
How to properly get in and out of adaptive equipment.
Techniques for uphill, downhill and flat terrain.
This program is suited for participants who are amputees, visually impaired or those who have a spinal cord injury. Adaptive ski equipment (sit skis or standing equipment) will be provided for each session.Participants with spinal cord injuries or lower limb amputation will use sit ski equipment. Standing equipment will be available for participants who have visual impairments or upper limb amputee.
Register today, space is limited!
Contact Michael Neary via email at michael.neary@strathcona.ca or by phone at 780-239-3295 for more information and to register. Each participant will need a guide / family member to accompany them.
The number of spots is limited, so get your registration in early. Registration closes 24 hours before the start of each session. Additional information will be sent to each participant once registered.
To register, you will need to provide the following information:
Participant and guide / family member's name, age, email and phone number.
Rentals are free for each "try-it" session. Participants and guides / family members who require equipment will also need to provide their height, weight and running shoe/boot size while registering.
 
Please note: sessions may be cancelled due to inclement weather. All participants will be emailed 24 hours in advance.
 
These FREE sessions have been sponsored by Imperial.