Drop-in fitness programs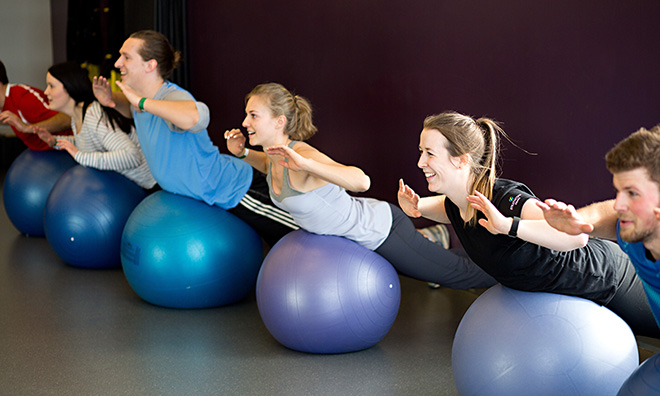 About group fitness programs
What type of programs are offered?
Strathcona County Recreation Parks & Culture offers more than 90 drop-in fitness classes per week. Fitness programs include options like group cycle, strength classes, bootcamp, Zumba, aqua-fitness – and everything in between to challenge a variety of fitness levels.
You can learn more about what program is right for you.
When and where can you drop-in?
You can fit a class into your schedule any time of day, any day of the week with the variety of group fitness programs offered at Millennium Place, Glen Allan Recreation Complex, Ardrossan Recreation Complex Emerald Hills Leisure Centre and Kinsmen Leisure Centre.
Different programs and times are offered each session. You can find the latest schedule and program offerings on the County's website. We have our Drop-in Calendar to help you find the program at the right time and place. You can also download our mobile app for info on the go.Help us learn more about your Group Fitness Program experience. 
We're listening
We always like to hear from you about things that are working well and things that can help us improve your experience. Tell us more anytime via County Connect.
County Connect
Ask it, report it or suggest it using County Connect