Broadmoor Lake Park Spray Park & Playground
Notices & Updates
The RE/MAX Spray Park & Playground officially opened in July 2015. Find information on seasonal hours for all Strathcona County spray decks here.
Broadmoor Lake Park is home to a new combined playground and spray park. Community consultations took place in June and September 2013 to provide feedback on proposed designs. Feedback was compiled and used to create the final design.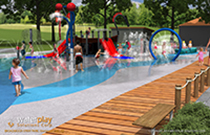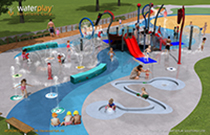 Click on the images above to see larger versions.