Council approves funding for regional multi-purpose agricultural facility
September 30, 2020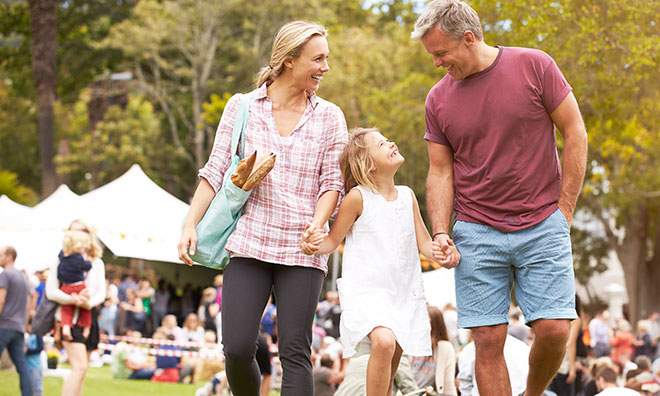 New destination will contribute to economy, attract visitors
Strathcona County Council has approved the funding for a regional multi-purpose agricultural facility. The rural, 230-acre site northeast of Sherwood Park will be a destination attracting the local community and visitors from across Alberta.

"Creating a space and home for agriculture will attract events and shows that keep people in our community and bring more to visit," says Mayor Rod Frank.
The facility and site will host events and activities in amenities unique to the region, including:
indoor arena, 35,000 square feet with multi-use concrete floor; removable seating for 75,000 square feet to allow different room and stage setups
a community outdoor covered arena, also 35,000 square feet
an uncovered arena for pre-show warm-ups and community activities
a flexible, convenient and multipurpose animal housing building that can be adapted for various shows and trade fairs
an outdoor area for campus style activity and programming space
a multi-purpose field the size of six soccer fields for agricultural and other outdoor activities
walking trails, campground and day-use space.
An economic impact assessment previously presented to Council on September 15, 2020 projects the facility will contribute over $33 million to the local economy and generate 290 jobs over the first five years of operation. The report projects over 54 per cent of the economic benefit to be through visitor attraction from around Alberta.
"This kind of facility and site construction is a first for our community," says Chief Commissioner Darrell Reid. "Council has given the green light on a new destination that will create jobs, benefit our residents and provide regional and provincial economic opportunities."
The total funding approved by Council for design and construction is $71.2 million which includes rural site preparation and servicing as well as building and amenities. Procurement will take place in winter of 2021 with construction expected to begin in spring 2021 and project completion by the end of 2022.
The facility's vision is to be a destination where residents from across the County can enjoy agricultural, community and social events. 
Activities and events the facility would host include 4H shows, barrel racing, horse breed shows, livestock shows, canine clubs and shows. The design also allows for non-agricultural activities such as conferences, trade shows and more.
More information: strathcona.ca/agfacility

Set in the centre of Alberta's energy and agricultural heartland, Strathcona County is a thriving, successful and vibrant community of over 98,000 residents. Strathcona County is made up of the urban area of Sherwood Park and a large adjacent rural area of farms, acreages and smaller hamlets. It is home to 75 per cent of hydrocarbon processing in Western Canada. Strathcona County is a leader in environmental conservation, and 55 per cent of its land is within the UNESCO Beaver Hills Biosphere. With a focus on economic, governance, social, cultural and environmental sustainability, Strathcona County is committed to balancing the unique needs of its diverse community.
- 30 -
Contact: Strathcona County Communications, 780-410-6595