COVID-19 update: Strathcona County announces hourly staff layoffs
April 9, 2020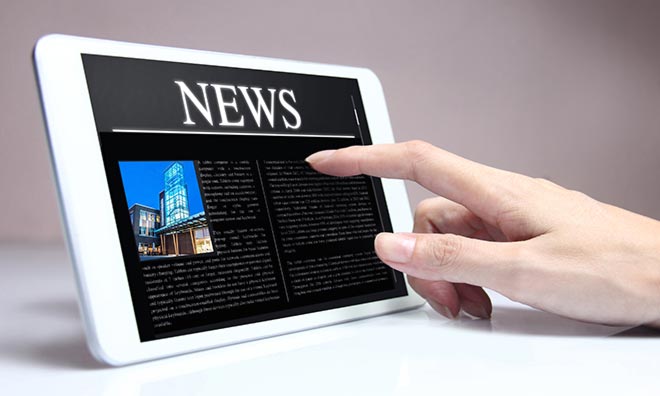 Update #5

The health and safety of our community and staff remains the top priority as the COVID-19 (novel Coronavirus) situation continues to evolve.

Strathcona County continues to align its activities and services with Alberta Public Health's direction for addressing COVID-19, taking necessary preventative measures to limit the spread of infection and, ultimately, to help keep our employees, customers, community and visitors healthy and safe. And, to ensure the ongoing viability of the municipality, supporting the provision of critical services to the community.
Ongoing closures and event cancellations necessitates layoffs of affected hourly staff
COVID-19 continues to greatly impact our community, and our workforce. Approximately 500 hourly staff members have been affected by the Alberta Health requirement to cancel large events or close buildings.
Based on the reality of on-going building closures and event cancellations, the Interim Chief Commissioner made the unprecedented and difficult decision to lay off hourly staff members who are not working; effective April 27, 2020.

These important members of Strathcona County's family will receive pay until April 26.

This decision will greatly impact the everyday lives of our hourly staff. We are working to ensure that affected staff are supported as much as possible. Affected staff will continue to have access to supports available through the Employee and Family Assistance Program, along with their employee flexible spending accounts.

In the meantime, Strathcona County will make every effort to seek opportunities to redeploy affected staff, even after layoff. Strathcona County anticipates the layoffs to be temporary in nature, until the buildings re-open and services return to normal.
Bylaw variances
Strathcona County Council received an update on licences and permits, requiring Council direction to extend or renew. These include the Responsible Dog Ownership Bylaw (dog licence renewals, over-limit permit renewals and applications for new dog licences); the Vehicle for Hire Bylaw (vehicle permits and driver's permits), and the Land Use Bylaw (the requirement to substantially commence development and expiring temporary development permits).
Based on Council direction, a bylaw to address the issues will be coming forward on April 21.
Permits in other bylaws can be handled administratively by issuing them electronically. These include animal over-limit permits, apiculture permits, fire permits, fireworks permits, alarm system permits and Right-of-Way Construction Activity permits.
Aquatic facility closures
As there is opportunity, Strathcona County will immediately begin scheduled lifecycle work on aquatic centres now closed due to COVID-19 impacts. Starting the Millennium Place aquatic centre shutdown work now will mitigate any new COVID-19 related risks and reduce the risk of extending the project past its November 2 completion date.
Changes planned for the Emerald Hills Leisure Centre shutdown work has begun and the full scope of work will be completed in time to re-open on June 15, pending Alberta Health approval. The Emerald Hills Leisure Centre shutdown, originally scheduled from June 29 to July 19, is no longer needed.
The Emerald Hills Leisure Centre and the shallow and deep tank at the Kinsmen Leisure Centre will be open and operational during the summer months, pending Alberta Health COVID-19 restrictions. Programs and recreational swims will continue to be offered from both locations. Programs and bookings (such as the swim club) normally offered at Millennium Place can be accommodated at the Kinsmen Leisure Centre and Emerald Hills Leisure Centre as best as possible.
Once Alberta Health allows recreation facilities to re-open, it will take a minimum of two weeks to become fully operational.
Business supports
Strathcona County recognizes the impact COVID-19 is already having on the local business and continues to offer services and support to help its local community.
Strathcona County has granted temporary signage allowances so businesses can better communicate service changes during the rapidly evolving COVID-19 situation. Businesses can contact Planning and Development Services to discuss options. The application fee for eligible signage will be waived. Information will be made available on the County website under signage.
The Government of Alberta has listed essential services that can continue to provide services at locations accessible to the public, with proper risk mitigation factors in place. Local businesses with questions about how the essential services list may apply to their business are encouraged to email BizConnect@gov.ab.ca.
While many of the public facing aspects of the County's business have been suspended or directed online, the organization continues to deliver critical services. The County also remains resourced and prepared to respond to seasonal events, such as spring flooding, and the Strathcona County's Emergency Management Agency (SCEMA) continues to action contingency planning and response to COVID-19.
Yard waste and waste collection
Residents are reminded that as of May 2020, extra yard waste needs to be placed in brown compostable paper bags or reusable containers. Yard waste collection dates are tentatively scheduled for May 4 to 8 and June 1 to 5, barring further direction from Alberta public health authorities on COVID-19 preventative measures.
Households where someone has symptoms of COVID-19 are reminded to keep waste collectors safe by ensuring all tissues, wipes and other health related waste are securely bagged and placed in the black waste cart. Anyone who is sick, self-isolating or quarantined is also asked to hold onto their recycling and put it out when the two-week period is over.
Call line for support
Residents concerned about finances, groceries, stress and their ability to cope can call 780-464-4044. Family and Community Services is available by phone for support and resources. Call line hours are: Friday, Saturday, Sunday, Monday - 8:30 a.m. to 4:30 p.m.; and Tuesday, Wednesday, Thursday 8:30 a.m. to 8 p.m. Or email: familyandcommunity@strathcona.ca.
Updates are posted on strathcona.ca/covid19 and through social media @StrathcoCounty.
Set in the centre of Alberta's energy and agricultural heartland, Strathcona County is a thriving, successful and vibrant community of over 98,000 residents. Strathcona County is made up of the urban area of Sherwood Park and a large adjacent rural area of farms, acreages and smaller hamlets. It is home to 75 per cent of hydrocarbon processing in Western Canada. Strathcona County is a leader in environmental conservation, and 55 per cent of its land is within the UNESCO Beaver Hills Biosphere. With a focus on economic, governance, social, cultural and environmental sustainability, Strathcona County is committed to balancing the unique needs of its diverse community.
 
-30-
Contact: Strathcona County Communications 780-410-6595