"Get real" about mental health
April 30, 2020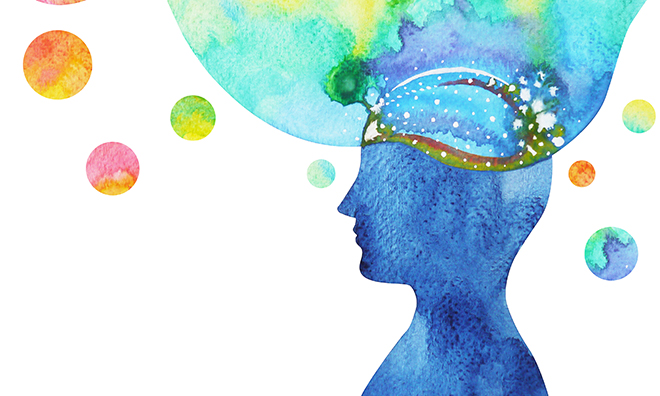 Residents are encouraged to "get real" about how they are feeling during this year's Mental Health Week, May 4 to 10, 2020. Mental Health Week is a national initiative led by the Canadian Mental Health Association.
Mental health is important for everyone. Mental health affects how people feel, think, act and interact with the world around them. Each of us wants to feel safe, connected, heard and understood. Sometimes life is complicated and depending on what is happening in peoples' lives, their mental health changes.
In our current circumstances of physical distancing due to the COVID-19 global pandemic, many people are feeling isolated, disconnected and uncertain. These feelings can have great impacts on mental wellness and may result in difficulties with emotions, thinking, sleeping and general daily life functioning. Additionally, it may feel challenging to reach out and connect with others in meaningful and authentic ways. 
This Mental Health Week residents are encouraged to go beyond saying, "I'm fine." Everyone can help to create a safe, supportive and connected community by getting real with one another about their feelings. By doing so, they can connect in meaningful ways, which feels good and is also good for mental health.
COVID-19 has impacted all of us. Sometimes life's challenges need more support. If you have concerns about stress, finances or groceries, support is available by phone through Family and Community Services at 780-464-4044. We're all in this together!
For more information, visit strathcona.ca/mentalhealth.
Set in the centre of Alberta's energy and agricultural heartland, Strathcona County is a thriving, successful and vibrant community of over 98,000 residents. Strathcona County is made up of the urban area of Sherwood Park and a large adjacent rural area of farms, acreages and smaller hamlets. It is home to 75 per cent of refining in Western Canada. With a focus on economic, governance, social, cultural and environmental sustainability, Strathcona County is committed to balancing the unique needs of its diverse community.
- 30 -
Contact: Strathcona County Communications, 780-410-6595