Extra yard waste collection switching to paper bags in Strathcona County
April 22, 2020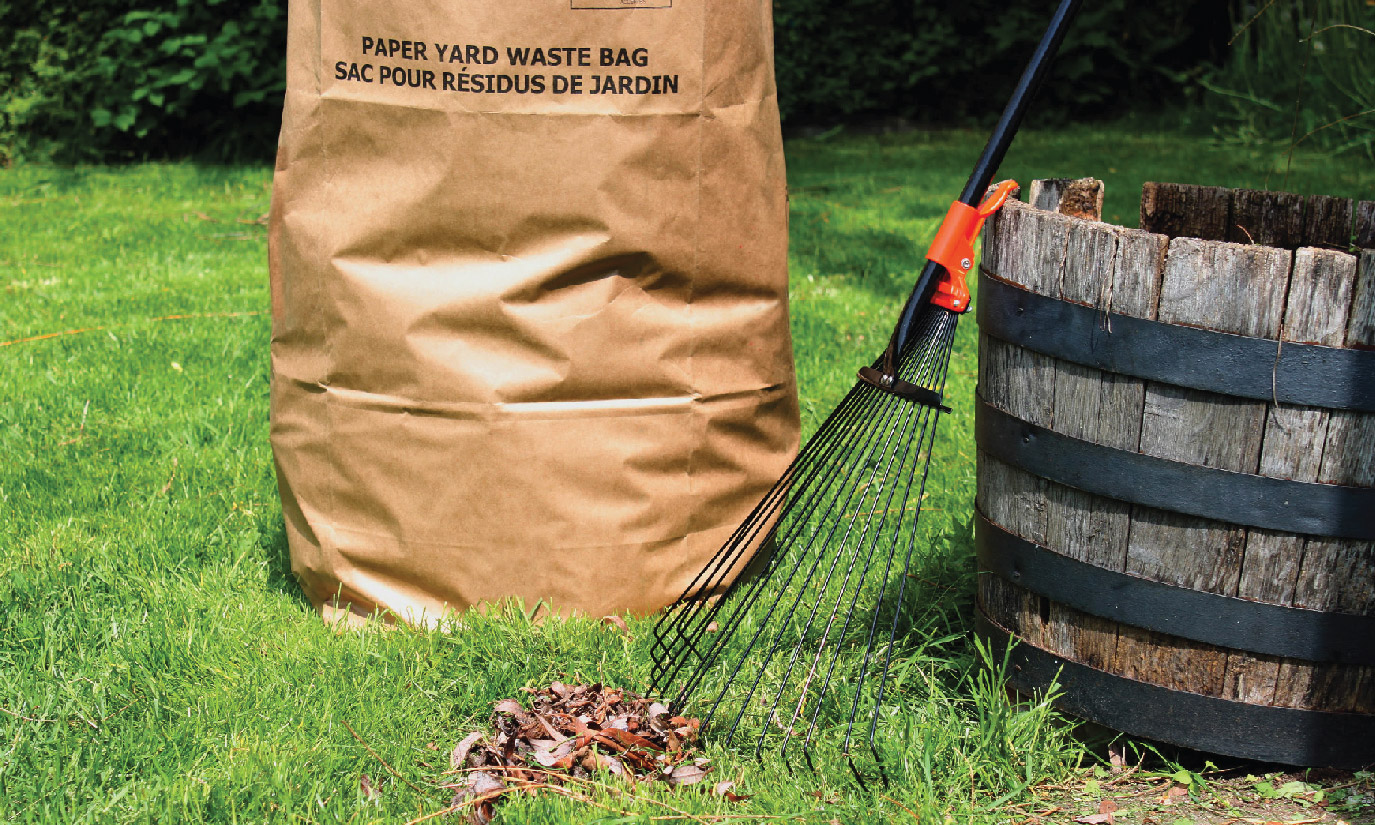 Strathcona County is turning over a new leaf this spring. Starting May 4, extra yard waste will be required to be in paper yard waste bags or reusable containers for collection. Yard waste in plastic bags will no longer be accepted.
"Regional processors are no longer willing to accept grass and yard waste in clear plastic bags," said Leah Seabrook, Manager of Waste Services. "Removing the yard waste from the plastic bags was not feasible anymore. Plastic bags can damage equipment and since they're no longer marketable as recycling they end up going to the landfill. Using paper yard waste bags and reusable containers aligns with the County's waste reduction goals and reduces the amount of material going to the landfill."
Extra yard waste collection is offered four times a year, twice in the spring, and twice in the fall. During these weeks, residents can put out their extra yard waste for collection on their regular collection day.
The spring collection dates for this year are May 4 to 8 and June 1 to 5.
Extra yard waste that does not fit inside your green organics cart should be placed in paper yard waste bags or reusable containers.
Paper yard waste bags can be purchased from local hardware and garden stores. Residents are encouraged to call ahead to ensure they are in stock before making the trip.
All tree branches must be under one inch in diameter and bundled with packing or duct tape.
Reusable containers should be between 46 and 76 cm high (18 to 30 inches), be easy to lift and empty and not exceed 25 kg (55 lbs).
Residents are encouraged to download the County's waste management app for up-to-date program information and collection notices at strathcona.ca/greenroutineapp.
More information: strathcona.ca/yardwaste
Set in the centre of Alberta's energy and agricultural heartland, Strathcona County is a thriving, successful and vibrant community of over 98,000 residents. Strathcona County is made up of the urban area of Sherwood Park and a large adjacent rural area of farms, acreages and smaller hamlets. It is home to 75 per cent of hydrocarbon processing in Western Canada. Strathcona County is a leader in environmental conservation, and 55 per cent of its land is within the UNESCO Beaver Hills Biosphere. With a focus on economic, governance, social, cultural and environmental sustainability, Strathcona County is committed to balancing the unique needs of its diverse community. 
- 30 - 
Contact: Strathcona County Communications, 780-410-6595